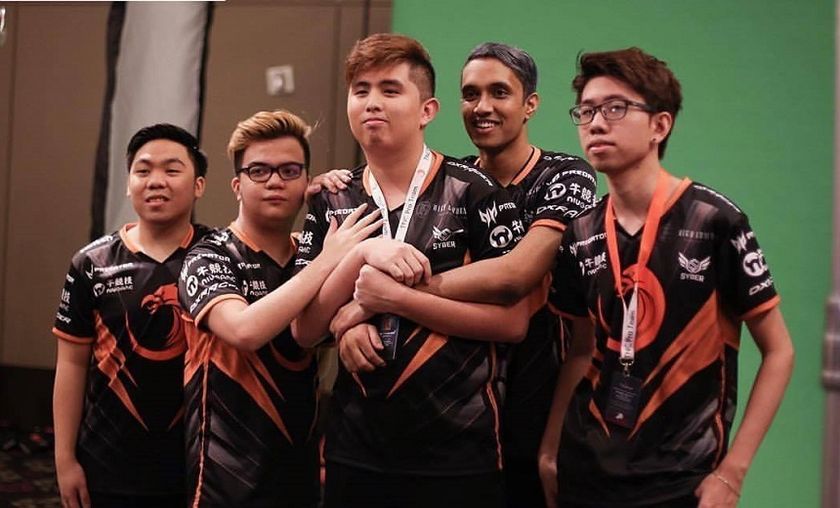 No roster changes for TnC in the upcoming season
TNC has officially announced they will not undergo any of the typical post TI roster changes for the upcoming season. 
The TI6- TI7 year was not always kind to the Filipino based team. Despite a commendable 7-8th placement at TI6, the organization was rocked with changes in the post TI shuffle, losing three members (Jimmy 'DeMoN' Ho, Marc Polo 'Raven' Luis Fausto and Nico 'eyyou' Barcelon) to Fnatic who had taken up 4th place at the event. Roster instability and sporadic results created a roller coaster of a year for fans and players alike. 
In early 2017 Muriel 'Kipspul' Huisman joined the team as coach/analyst and attempted to pull things together. In May, they brought in another North American support player to take over the leadership duties. Theeban '1437' Siva joined TNC in the post Kiev Major Shuffle. Only three days later the new roster traveled to China to play their first LAN event together where they took an impressive second place and followed it up three weeks later with a third place podium finish at Galaxy Battles in China. 
The team continued to work hard and make adjustments in their play, seeing the fruits of their labor payoff with a first place finish and impressive run in The International 7 SEA qualifiers. The team made it out of the group stages in fourth place sliding into the top seeding in the upper brackets. Their journey was cut short after being swept up by LFY and then OG to assume a 9-12th place finish. 
On August 19th Kipspul announced she would be leaving the organization leaving fans apprehensive about the team's status and future. 
TNC's roster from position 1 to 5:
Marc Polo 'Raven' Luis Fausto

Carlo 'Kuku' Palad

Sam 'Sam_H' Enojosa Hidalgo

Timothy 'Tims' Randrup

Theeban '1437' Siva
Click here for results, VODs and all the other information