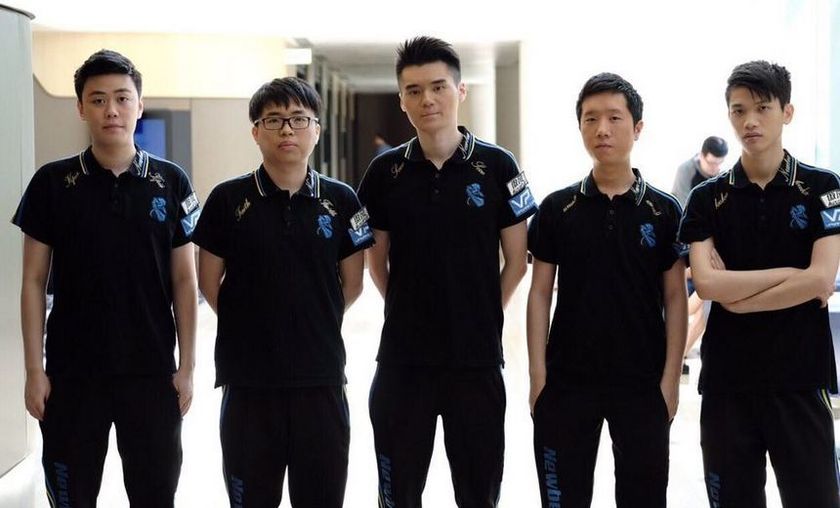 Newbee secures top three finish at MDL 2017, no western teams left in the competition
Finishing well after midnight in China, the Mars Dota 2 League 2017 lower bracket semifinals, Newbee versus OG, delivered two spectacular games that should be of interest to all the teams attending TI 7.
The penultimate day of MDL 2017 main event was very long one for everyone, but for OG it must have been an exhausting one as well. They opened the day with a full three games series played against Evil Geniuses in the morning and closed the venue with a 70 minute long game against Newbee, a must watch for all those who missed it.
Game One
Bans
* This player was a stand-in for this match
OG had an explosive start in game one, forcing Newbee to group up in the mid lane in order to protect Song "Sccc" Chun's Queen of Pain. It turned into a continuous 3v3 battle in the mid-lane with the kill score at 7 to 2 in OG's favor only three minutes into the game. Anathan "ana" Pham was already participating in seven of OG's kills by the six minute mark, boasting an impressive 3-1-4 K/D/A on his Invoker. But in spite of all the early losses, Newbee made great use of their pushing oriented line-up.
With all things happening mid lane, Sccc died only once and was able to find the farm for a 20 minutes Orchid to unleash chaos in all the lanes. Grouped as five, with Lycan's aura empowering the Visage push potential as well, Newebee took tower after tower from OG and forced them into a defensive stance really fast. That alone allowed Newbee to take control over the Roshan pit as well, and despite tremendous efforts from OG to stop them getting the Aegis, Newbee still had the better team fight to secure two lives for Sccc and the game one victory.
Game Two
Bans
* This player was a stand-in for this match
The second game unfolded completely different, and featured great game plan changes coming out from Newbee with every stage. Although the start of the game was slower, OG still had the better laning stage and held the gold advantage for 50 minutes. Heaving Gustav "s4" Magnusson on Puck to initiate the team fights and an overall intense AoE magic Damage lineup , OG nullified Newbee's early game and tried to force the high ground push before Sccc's Templar Assassin and Xu "Moogy" Han Sven would have become a problem.
With every bit of damage done on Newbee's tier three towers, the Chinese readjusted and came up with a split push plan that involved Visage's Familiars and a pair of Boots of Travel on Sven. For those who missed the game, we urge you to lay back, grab some snacks and watch the full replay as both teams played at their best, turning a 70 minutes long game into a great tactical battle and an emotional roller coaster.
It was Newbee who secured the mega creeps at the 60 minute mark but they also had to defend their own base for 10 more minutes before exhausting key buybacks from OG in order to keep themselves alive for the finals day. With OG defeated, the MDL 2017 top 3 features now 3 Chinese teams: LGD Forever Young who are already in the grand finals, and LGD Gaming and Newbee who will open the last day of the event with the lower bracket finals.
MDL 2017 finals day schedule:
9th of July, 06:00 CEST/12:00 CST: Newbee vs LGD Gaming (bo3 lower bracket finals)
9th of July, 11:00 CEST/17:00 CST: LFY vs TBD (bo5 grand finals)
Upper Bracket
Round 2 - Best of 3
Round 3 - Best of 3
Lower Bracket
Final