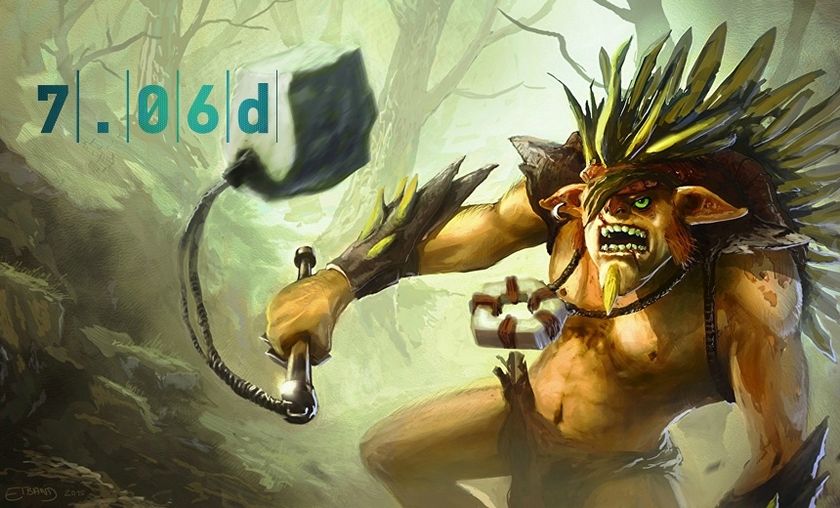 Bristleback and Night Stalker hit by nerfs with the 7.06d patch
Moments after the EPICENTER: Moscow 2017 grand finals came to an end, Valve released a new gameplay update nerfing some of the most powerful heroes of the tournament.
Expected by most of the Dota 2 community, the patch pre TI 7 qualifiers has been deployed as soon as EPICENTER: Moscow 2017 concluded. Some heroes got slightly buffed, some have been hit by nerfs, but most importantly, the hero who has been tormenting the public games and the professionals alike in the past couple of weeks, Bristleback has been slowed down a bit with the 7.06d patch and the nerfs applied to its passive bonus damage along with the strength gain are aimed to make him less impactful in the early game.
Bristleback: Strength gain reduced from 2.5 to 2.2
Bristleback: Warpath damage bonus from 20/25/30 to 18/24/30
Night Stalker, who has been given a new active ability (Hunter in the Night)  a month ago when 7.06 was implemented, has made his way back into the meta and has become even more fearless than ever before. LGD Forever Young took the EPICENTER group stage by storm utilizing the hero in the support hands of Tue 'Ahfu' Soon Chuan and their incredible success in Moscow might have contributed to the recently implemented changes.
Night Stalker: Hunter in the Night mana cost increased from 50 to 80
Night Stalker: Void day slow duration reduced from 2 to 1.25 seconds
Several other heroes got nerfed in the latest patch, two special mentions going to Clockwerk whose Hookshot damage has been reduced from 100/200/300 to 75/175/275 and to Crystal Maiden who got downgraded once more. After she's been relegated to  the second slowest hero in the game, with today's patch, Crystal Maiden's Frostbite, her most important spell in the early game, had its mana cost increased from 115/125/140/150 to 140/145/150/155.
In other news, three of the items used mostly by core heroes got buffed as follows:
Necronomicon: Duration increased from 45 to 50
Helm of the Dominator: Minimum HP increased from 1400 to 1500
Echo Sabre: Slow duration increased from 0.6 to 0.7
Bounty Hunter, Gyrocopter and Treant Protector got their movement speed increased with five points, Lich's ultimate, Chain Frost bounce range got increased from 575 to 600 and Chen's Hand of God Heal was increased from 200/300/400 to 225/325/425.
There's plenty of other heroes (including Tiny who can be played in the Siltbreaker campaign)  who have been tinkered with  in the 7.06d patch so make sure you read through the patch notes before heading into the game. The full patch notes can be found here.