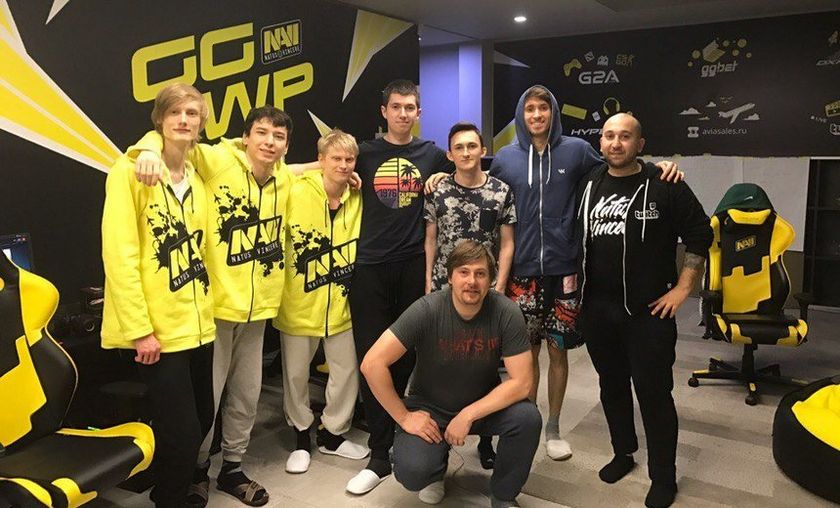 Na'Vi win the fan vote for Epicenter 2017 by a landslide
The votes are in and Na'Vi are the fan's choice for a direct invite to EPICENTER Moscow.
As you remember this has been popularized by BTS Summit series and has been very successful. The Epicenter organizers put all second places from each qualifier to duke it out for one last time. Team NP from the America Qualifier, Na'Vi for the EU-CIS, Team Faceless for SEA and LGD for the Chinese.
The results of the Facebook fan vote, as you can see here and on the graph below, shocked nobody. With their massive fan base Na'Vi took the vote with nearly 75% of 72k people. NP managed to score a second place with 10% and the SEA and Chinese teams were all below that. After the NP roster changes to echo previous Cloud9 incarnations, fans were up in arms, but if memory serves me right, the only time the managed to win a fan favorite vote against Na'Vi was BTS Summit 2.
EU-CIS qualifiers of the Epicenter 2017 were brutal. Eight of the top teams battled for just one spot in a double elimination bracket. Na'Vi fought tooth and nail through the upper bracket, only to be dropped by Team Secret in the final round. They sprung back up, defeating Vega and going for a second time against Secret in the grand finals. Unfortunately for them, they were swiftly defeated and with that only one chance remained for them to join the tournament – the fan favorite vote.
EPICENTER 2017 will be held in Moscow, Russia, from the 4th of June to the 11th of June. Na'Vi is the last of the 10 teams to battle out for the $500 000 prize pool. The format will follow a group stage with 5 teams in each group and the top 3 will continue on to the main event at the VTB Ice Palace in a single elimination bracket. More info about the event and news about it at our event page here.