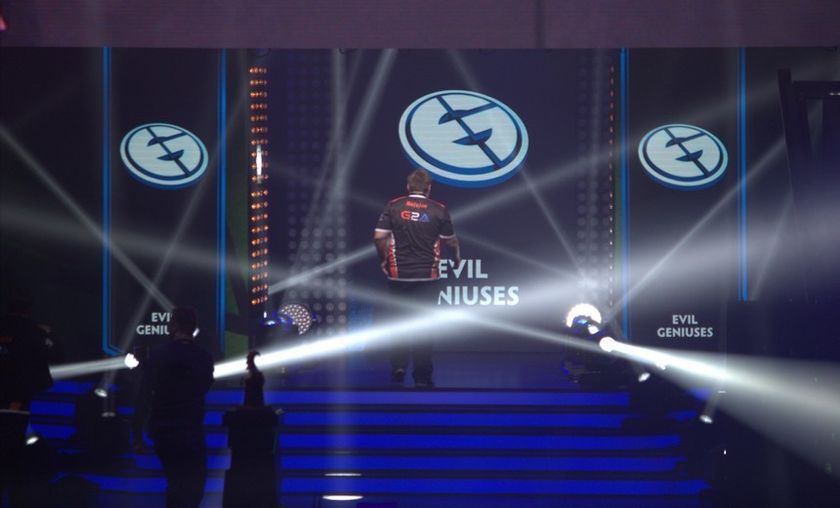 Evil Geniuses demolish Virtus.pro to reach the Boston Major semifinals

The first of four games on Day Three of The Boston Major would see Virtus.pro going head-to-head with Evil Geniuses. Even though both teams were being considered favourites to take the tournament, only one would survive the series.
Game One

Bans
* This player was a stand-in for this match
In the first ten minutes EG looked to be in control of the game as they were able to claim an Aegis and keep their towers healed up with the Treant Protector, controlled by Andreas 'Cr1t' Nielsen. To get map control, VP had to utilise ultimate abilities and a full five man team, but EG were ready to answer as the first team fight went completely in their favor.
Just prior to eighteen minutes, VP looked to take a fight with a quick engage, but EG shut them down, not losing anyone and taking down four from the Radiant lineup. Within a minute of this happening, VP called GG gifting an easy nineteen minute victory to EG in game one.
Game Two

Bans
* This player was a stand-in for this match
Before the horn had sounded, EG had taken first blood, dropping the Doom from VP's lineup. EG continued their dominance as they picked up another kill before four minutes had passed and looked to control the map with their support combo. With eleven minutes passed, EG were 6-0 on the scoreboard and looked set to take the series.
With the next ten minutes, VP managed to stem the bleed a little. They dropped some towers in their favor and claimed a few kills, too. While still in EG's favor, the game hung in balance. Neither team wanted to make an error that could cause the other to take a game winning advantage.
VP suddenly looked to be playing with the cohesion they were lacking earlier in game two and throughout game one, but it was a little too late. The game swung back and forth for a while, with both teams taking fights but neither able to outright win the game. With fifty minutes passed, VP went for the "hail Mary" buyout by getting a Divine Rapier on Sniper, played by Vladimir 'NoOne' Minenko. But it turned out to be their downfall as he almost instantly killed himself to a clever Blademail pick by Syed 'SumaiL' Sumail's Alchemist, and this spelled the end for VP as they called GG.
With that, EG move forward to face the winner of the next series of the day, OG versus WG Unity, while sadly it is the end of VP's time at The Boston Major.