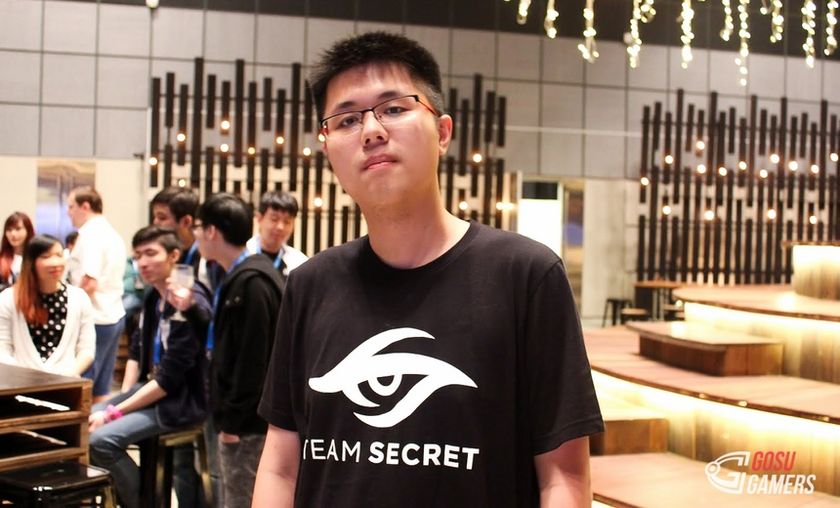 EternaLEnVy discloses Secrets
Another drama cloud is hovering over the Team Secret name as EternaLEnVy reveals in a blog post made earlier today, Team Secret's shady business, payments delays and the dark side of his former captain, Puppey.
A bit over six months after Secret's management was firstly called out by Evany Chang for delayed payments to their players, Jacky 'EternaLEnVy' Mao makes a rather long blog post in which he is disclosing the same issues and a bit more.
"A Secret Story" by EternaLEnVy talks about the organization still owning him money, unpaid salaries for months, percentages cuts that were never discussed, unfulfilled streaming deals with Panda TV and ends with a hefty part entirely dedicated to a very dark face of Clement 'Puppey' Ivanov.
Backing up his accusations with screenshots from his conversations with both Puppey (owner of Team Secret) and Kemal Sadikoglu (Director of Team Secret), Envy walks us through his entire stay at Team Secret, from the very first days of negotiations, even before joining the team, up to the post TI6 shuffle, when his new team was supposed to be an NA squad of Secret.
What is striking, after going through the entire blog post several times, is that in their conversations actual player contract terms never come up.
Moving on from the sponsorship and money issues, EnVy reserves a large part in his blog to the $1.25M + $250,000 in Donations "PandaTV deal", where Puppey and Areezy should have had to stream on the Chinese platform a minimum of 30 hours per month and EnVy 60 hours per month. According to his statements the deal went off after Puppey failed to accomplish his part. "Noticed that not only did Puppey not uphold his end of the deal, but he didn't even try. Streaming not 30 hours a month as promised but 12 hours in 3 months" EnVy says in his blog.
Towards the end of his post, EnVy describes Puppey as an "egotistical and aggressive" person, with real anger management problems, who gave up practice hours and did not show for scheduled scrims during TI6 in favor of drinking nights. He is depicted as bullying his players, with alleged discussions between Puppey and w33 that would often end up with Secret's captain yelling "do you want to fight?", "If you guys want to talk about who's right or who's wrong, why don't we fight.", or with broken keyboards.
Although his only proof for what he describes about Puppey would be his teammates' word, EnVy reveals at the end of the post a short video for which he was threatened to be kicked out of Secret if he made it public. " He [Puppey] told me that if I ever leaked the video he'll kick me from Secret. Well, I'm not part of Secret anymore. "
According to the same post made by EnVy, Misery will be the next ex-Secret player to bring into the lights the issues he faced with the team.
[update]Rasmus 'MiSeRy' Filipsen posted his version of the story in which he is backing up EnVy on the delayed payments and you can read the entire blog post here.
source: npgame.gg/blog, blog archive