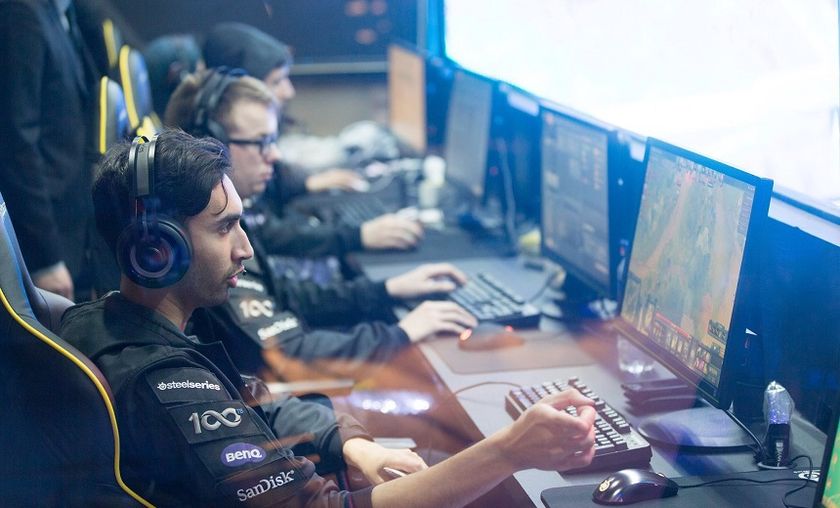 MarsTV Dota 2 League: The EG vs Newbee grand final is set
EG faced off with OG for their tournament live in the MarsTV Dota 2 League, the winners earned themselves a spot in the grand finals.
EG won the best-of-three against OG 2-1, displaying strong early game plays and team fight coordination trough the entire series With this result, OG earned themselves a third place finish and $31,250 while EG moved onto the grand finals to face Newbee in a best-of-five that will decide the winner of the $112,500 first place prize.
Upper Bracket
Round 1 - Best of 3
Round 2 - Best of 3
Lower Bracket
Final
Game one - AM and Naga wins the late game
Bans
* This player was a stand-in for this match
Much to the dismay of OG, the game stayed fairly even for most of the early and mid game, with Johan 'N0tail' Sundstein and Gustav 's4' Magnusson finding kills on the enemy Anti-Mage at the same rate as EG on Anathan 'ana-' Pham. Kills and towers kept getting traded throughout the mid-game, allowing EG's Anti-Mage and Naga Siren to slowly farm without fear of OG's Morphling. At the 39 minute mark, after taking the Aegis, EG failed a high ground attempt, but were able to succeed 15 minutes later, smoothly ending the game.
Game two - Early game bosses, mid game losers
Bans
* This player was a stand-in for this match
Finding six kills in the first 10 minutes, Ludwig 'Zai' Wåhlberg's Riki and Saahil 'Universe' Arora's Beastmaster put the entire of OG on the back foot, with the exception of N0tail's Drow Ranger. As the game progressed, Riki and Beastmaster were unable to secure more kills and EG eventually fell behind after OG took Roshan using Drow Ranger's farm. Holding the Aegis, ana-'s Storm Spirit was quickly able to snowball, and with the Storm Spirit's and Drow Ranger's farm, OG was able to end the game with ease in 30 minutes.
Game three - 0-7 before the first minute
Bans
* This player was a stand-in for this match
OG were destroyed in the early game, losing seven heroes before the one minute mark; the kill score was 0-12 at the 10 minute mark. At the 13th minute, OG were able to pull it back slightly, but were unable to match EG in the team fights over the next few minutes. By the 30th minute, EG were able to breach high ground and take two sets of barracks with ease after EG's Nyx was able to disrupt every Batrider initiation. The game ended shortly after.
Headline and banner image by MarsTV