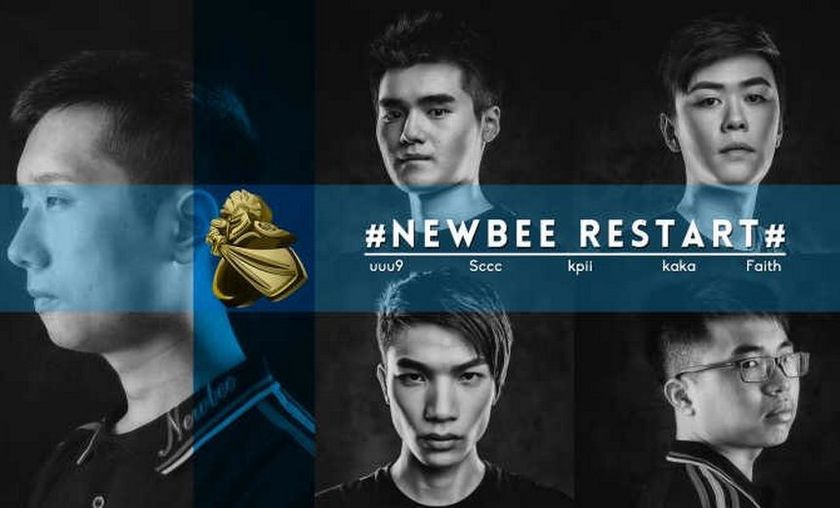 Newbee and Evil Geniuses top three secured at their first LAN after the Fall Shuffle
Dominant pre-TI6 but overwhelmed in Seattle this August, Newbee seem to bounce back this fall with their revamped roster that features two newcomers in core positions.
Winners of group A by defeating Team Secret and MVP Phoenix, Newbee started the MDL Autumn's playoffs from a comfortable upper bracket seed. Newbee's first matchup in the main event was held against the second placed team in group B, OG, who similar to their Chinese adversaries are building up their team synergy relying on a new face to the pro scene: Anathan 'ana' Pham. Ana, same as the two Newbee youngsters Song 'Sccc' Chun and Xu 'uuu9' Han, displayed at his first LAN event amazingly good skills and flexibility, playing either mid or carry heroes.
However, OG has a good amount of drafting options given their three cores are capable of switching positions between themselves, so the first LAN event for the team seems to be a bit of experimental terrain for them. From crushing games to hard fails, OG's performance in the first two days in China was all over the place, and a Sniper experiment in the third game of the series versus Newbee from today pushed them in the lower bracket.
In the meantime, Andreas Franck 'Cr1t-' Nielsen, the new captain of Evil Geniuses and two time Major Champion with OG, is off to a very hot start. After he defeated his former teammates in the group stage to win group B, he lead the sole NA hope in China to a win over Team Secret in the first series of the playoffs.
On an interesting note, Team Secret and Evil Geniuses haven't played each other since March of this year when they met in the upper bracket semifinals of Shanghai Major. Back then it was Secret to take the series 2-1. Now six months later the two teams faced each other again in China, but this time around Cr1t is leading EG, and his straightforward drafts and strategies seem to work perfectly for the boys in blue.
Evil Geniuses and Newbee will fight for a shot at MDL Autumn 2016 grand finals tomorrow, 1st of October at 11:00 CEST.
Upper Bracket
Round 1 - Best of 3
Round 2 - Best of 3
Lower Bracket
Final