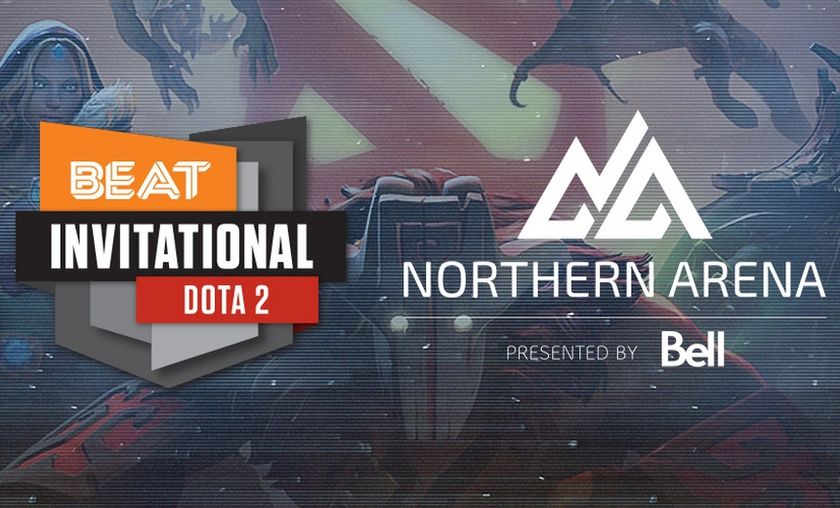 Montreal, Canada will host the first season of Northern Arena BEAT Invitational LAN event
The company behind Dota 2 Canada Cup and The Canadian League of Gamers partnered up to bring us this November a $100,000 Dota 2 LAN event.
Held in Montreal, Canada between 11th - 13th of November, the Northern Arena BEAT Invitational will feature eight teams battling for a share of the $100,000. This will be the first project where the two companies join forces to bring professional and non-professional gamers together to promote eSports in North America and throughout the world. Founded last year, the Canadian League of Gamers has already hosted various video games disciplines finals and qualifiers across Canada, including the nation's largest live streamed eSports events.
For the Canadian players, and not only, BEAT Gaming needs no introduction as they are the company behind the eight seasons of Canada Dota 2 Cup. After the successful seasons they ran in the NA region, BEAT Gaming felt it was time to take the next step and organize the first big LAN event in Canada.
Although there's no information yet on the exact location for the LAN finals, Northern Arena BEAT Invitational have already started the registrations for the open qualifiers.
If you are interested in participating for a chance at the main qualifiers, gather your team and Sign up for the Open Qualifiers here.
Northern Arena BEAT Invitational open qualifiers will be held across two days, from September 17th till the18th, all matches from round of 256 to 16 will be played in a  best-of-one format while from round of 8 all matches will be best-of-three. Winners and runners up will advance to the main qualifiers.
Open qualifiers schedule:
Day 1 - Saturday, September 17th
Starting hour: 14:00 Eastern time
Rounds 256, 128, 64, 32, 16 - all bo1 matches
Day 2 - Sunday, September 18th
Starting hour: 14:00 Eastern time
Round of 8 - bo3 matches
Final 4 - bo3 matches
The entire event will be broadcast by Moonduck Studios.
Remember, you can already sign up for Northern Arena BEAT Invitational open qualifiers, registrations can be done here.