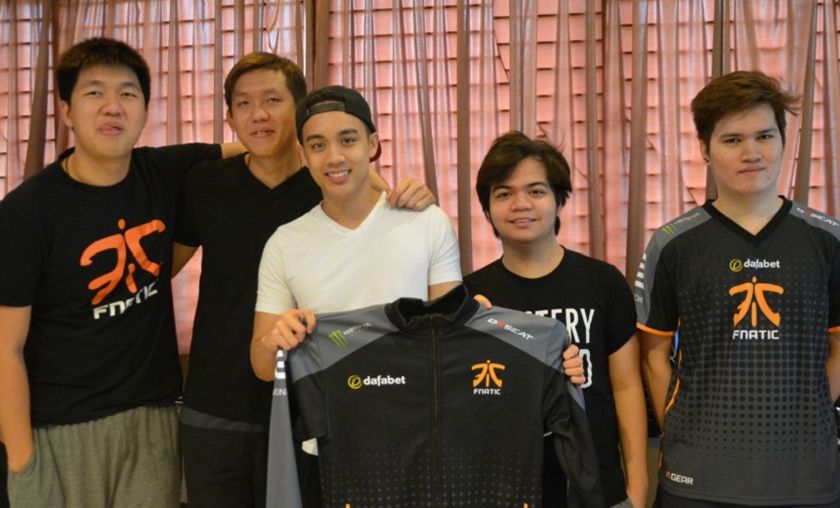 DeMoN, Raven, and eyyou complete Fnatic roster
Fnatic joins forces with the The International 6 TnC roster for the fall season, picking up three of TnC's former players.
When the drop period started a few weeks ago, two of the most successful SEA teams this year decided to release a large portion of their roster. Today, the reason for such a move was disclosed, as TnC's former supports and carry will be joining Fnatic for the upcoming fall season.
Fnatic's fall roster: (In order of position)

 Marc Polo 'Raven' Luis Fausto

Chai 'Mushi' Yee Fung (Captain)

Khoo 'Ohaiyo' Chong Xin

Jimmy 'DeMoN' Ho

Nico 'eyyou' Barcelon
Included in the announcement posted on Fnatic's website are statements by the players joining the team. Generally, the statements by the players thank TnC and express anticipation for their future with Fnatic.
In addition to the disclosure of the new roster, Fnatic has also revealed a new sponsor. The team will be partnered with eGG Network, a South East Asian television channel dedicated to 24/7 eSports broadcasting launched by Astro. To mark this partnership, Fnatic's debut at the Mineski Pro Gaming League in Kuala Lumpur, Malaysia, will be broadcasted on eGG Network. The broadcast of the event will run from the 9th to 11th of September.
Extract of statement by Lee Choong Khay, Vice President of Sports Business at Astro:
"
 We are excited to announce our sponsorship of Team Fnatic, promising a more comprehensive gaming experience and engagement opportunities for our viewers and an exchange of content to cater to the growing eSports fan base locally."
Fnatic and TnC both had a strong performance at The International 6, achieving top four and top eight respectively. However, despite their achievements, both teams dropped three of their players during the post-TI6 drop period. With the recent announcement, the three players released by TnC have joined Fnatic. Of the three players dropped by Fnatic, only Yeik 'MidOne' Nai Zheng has officially joined a new team. The futures for Djardel 'Dj' Mampusti and Adam '343' Shah remain unclear.
Source: Fnatic.com
Headline and banner image from Fnatic