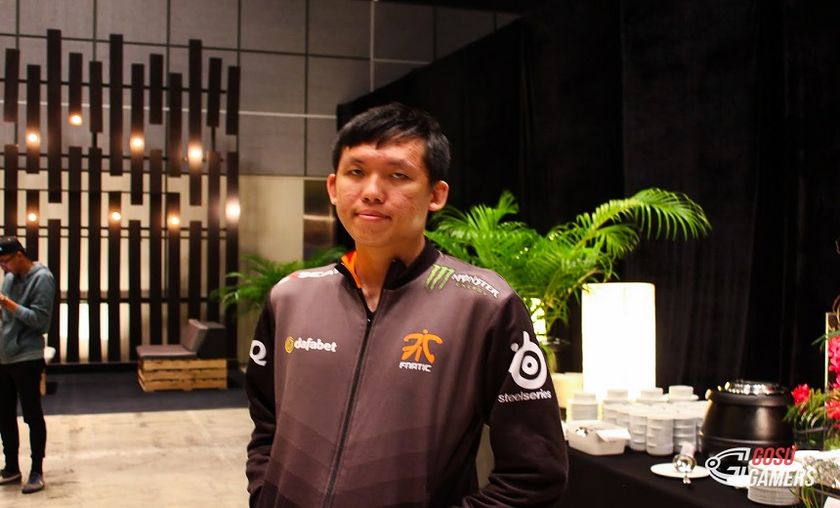 Mushi Takes a Break
Fnatic star Yee Fung 'Mushi' Chai, will be taking a break from the competitive Dota scene, with regard to his health problems.
His Facebook post says that he promises to be back in a few weeks, healthier and stronger. With Mushi temporarily out of Fnatic, former Team Taring support player, Adam '343-Flyy' Shah, has been brought in as a substitute for him; so far, Fnatic has managed to continue their 16 win streak, winning all three of their tournament games with 343.
Luckily for Fnatic, they do not have too many matches of major importance coming up. As of writing, Fnatic only has a ESL One Manila SEA qualifier finals match planned over the next five days and a game in the finals of the SEA Kappa invitational sometime in the near future. So the team should be working hard and getting together some strategies with the new positioning of the players and put 343-Flyy to good use for the time that he is playing as the substitute.
Nonetheless, the SEA team is not one to give up, and will put on as much of a fight as they can without their main carry. The last few games has been played with 343-Flyy being the support, and Wai Pern 'net' Lim shifting to the carry position. Fans can only wait and see if Fnatic is able to continue its dominating streak. We wish Mushi the best of luck on his road to recovery, and hope to see him back in the competitive scene very soon!
Source: Mushi's Facebook