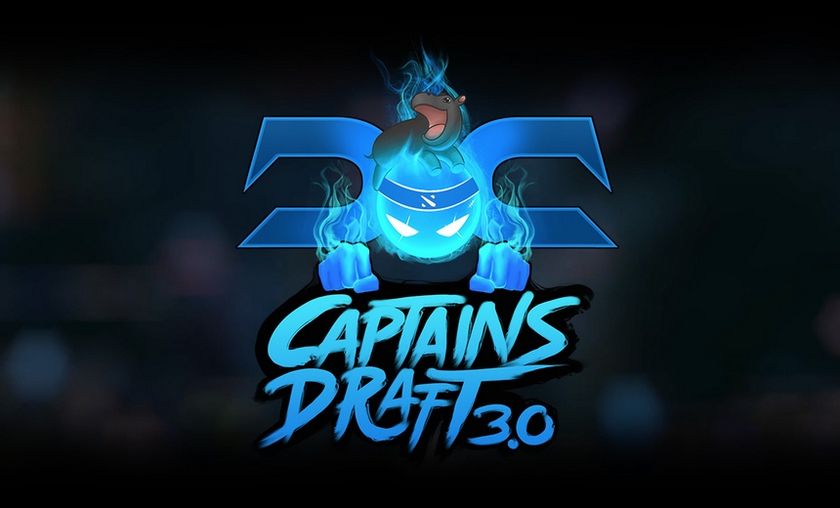 Captain's Draft 3.0 playoffs to begin
After six days of intense games Captain's Draft group stage have reach their conclusion, and the play-offs spot are set.
Upper Bracket
Round 1 - Best of 3
Round 2 - Best of 3
Lower Bracket
Final
The first one to play was group Hippo featuring Evil Geniuses, Vega Squadron, Team Liquid and the qualifiers first winner Mamas Boys. Where EG was the strongest team in the group winning all their games, and Vega follow in second place leaving in the bottom Liquid and Mama's boys.
The highlight of this group can be the first Arc Warden official game in the series of EG and Vega Squadron.
On the other hand in group Horse we got team Alliance, Empire, Virtus.Pro and qualifiers runner up Digital Chaos. The strongest in this group was Alliance winning all their games as well, followed by Empire in the second place, dropping to the bottom Virtus.Pro and Digital Chaos.
With this  the spots at the playoffs are set with EG, Vega, Alliance and Empire in the upper bracket, leaving Virtus.Pro, Digital Chaos, Liquid and Mamas Boys in the lower bracket. The games will start at February 12th, 17:00 CET, with the Moonduck Studios coverage of Alliance vs Vega Squadron.