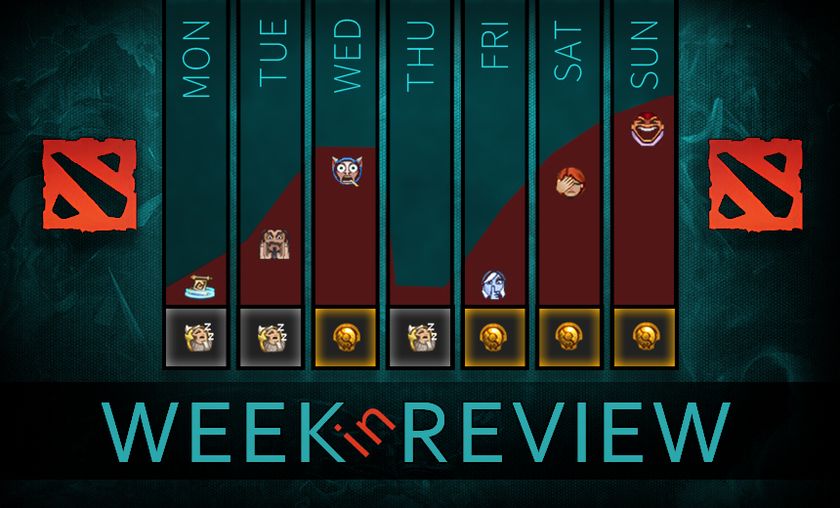 Dota 2 news week in review: January 25th - 31st
Team Liquid confirmed for ESL Manila
At the beginning of the past week it was announced that Team Liquid will join EHOME as the second invited team for the $250,000 premiere tournament held in Philippines, Manila. Six more team will qualify for the event as follows: two from South East Asia, one from the Philippines, one from the United States and one from Europe.
GeneRaL try out for Na'Vi
Having been in the professional Dota scene for roughly about a year, and numerous attempts at joining teams, Victor "GeneRaL-qw" Nigrini   will be trying to claim his position at Natus Vicncere. First seen in professional Dota with Duza Gaming, he has shown his success through the teams he had played with, finishing second with Team Empire in the Dota 2 Champions League Season 6.
Natus Vincere roster:
Danil "Dendi" Ishutin

Dmitry "Ditya-Ra" Minenkov

Akbar "SoNNeikO" Butaev

Ivan "Artstyle." Antonov

Victor "GeneRaL-qw" Nigrini  
Winter Battle Pass release
One month ahead of Shanghai Major, Valve introduces us to the Winter Battle Pass, basically a bundle with a few new features and the Winter Compendium that comes with quest lines, a wagering system, top notch treasures and a winter season map.
EHOME claims their first LAN title at MarsTv Dota 2 Winter League
For most of the EHOME players this is their first Victory and a very strong signal given to the western teams that Chinese Dota is not stagnant as everyone would have thought.
After a very dominant performance in the lower bracket final versus OG, Evil Geniuses were looking like finally found their stride in Wuxi, China and it was hard to foresee what was about to happen in the MDL grand finals.