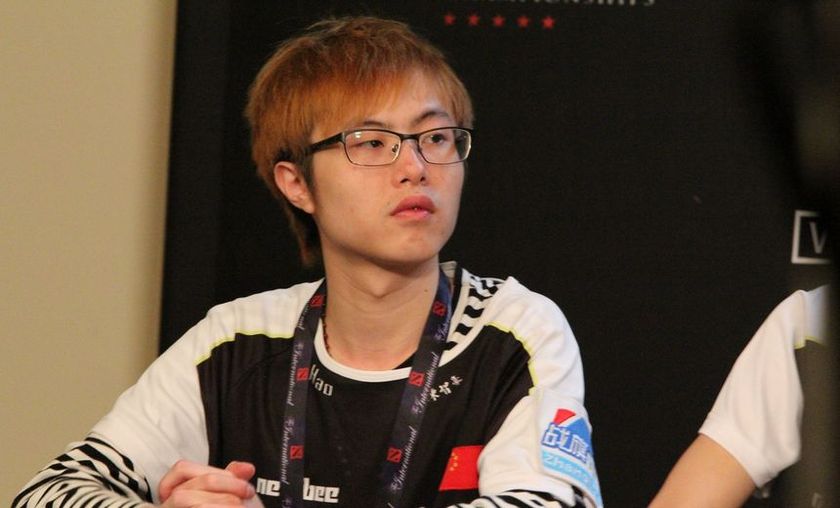 MDL Winter: Newbee sends Team Secret home

After a group stage run full of draws, Team Secret failed to secure a win in their first lower bracket playoffs match-up and got eliminated from MarsTV Dota2 League Winter.
Game One:
Bans
* This player was a stand-in for this match
In the opening game of the best-of-three series Team Secret got slightly out drafted by Newbee who decided to go with a late game line-up knowing that Jacky "EternaLEnVy" Mao's Weaver will fade away in time.
The two roaming heroes of Secret, Mirana and Spirit Breaker didn't really manage to secure an early game advantage for the western team and, in fact, it was Newbee who used the dire side advantage at full potential, securing three Roshan kills for themselves and a hefty amount of farm for both Batrider and Enchantress.
Despite having good escape options to deal with Newbee's combo - Swap into Lasso, Secret was not able to win the late game team fights, not even when it came to defending the high ground. Without a real split push threat on their side,  Secret was in the hard position where their only solution was to try for a good five man smoke to catch Newbee on the wrong foot, but Hao's team displayed great discipline and patiently pushed Secret's base to secure a 50 minute game one victory.
Game Two:
Bans
* This player was a stand-in for this match
One game away from elimination, Team Secret brought the heavy artillery into play with a mid lane Earth Spirit for Aliwi "w33" Omar and Ember Spirit for Envy while Newbee relied on super aggressive early ganks and heavy push line-up. The annoying Spirit Breaker - Nature's Prophet duo had some success in the early stage of the game but not good enough to put Secret into a serious deficit.
All Secret's cores had disengage options (Lone Druid - Roar, Earth Spirit - Roll, Ember Spirit - Remenant away) which forced Chen "Hao" Zhihao to rush an Orchid for their ganks to be successful. W33's individual plays and an early Veil of Discord kept Secret safe in all the skirmishes around the map, and as the game progressed the Earth Spirit became a real problem for Newbee who couldn't find the good initiations.
On top of that, both Johan "pieliedie" Åström and Clement "Puppey" Ivanov went for Ghost Scepters to be able to survive teamfights and deliver their big ultimates and without any magic damage coming from Newbee, the only attempt of breaching high ground for Secret was a total success and pushed Newbee into a decisive game three.
Game Three
Bans
* This player was a stand-in for this match
Newbee felt confident to allow w33's Earth Spirit to be picked and again out drafted and outplayed Team Secret with an extremely strong teamfight - push oriented line-up.
The old times Cloud 9 draft came into play for Secret who hoped to drag the game in a late scenario where Terror Balde could shine in both teamfights and split push. But unfortunately the weird, quirky four core draft of Newbee simply destroyed Secret through the entire game.
Without having any infest combo to offer to their Life Stealer, all Newbee players had optimized early defensive items builds, not a single player missing either Eul's Scepter or BkB which brought heavy sustain in teamfights and eliminated Team Secret from MDL in a rather one sided game three.