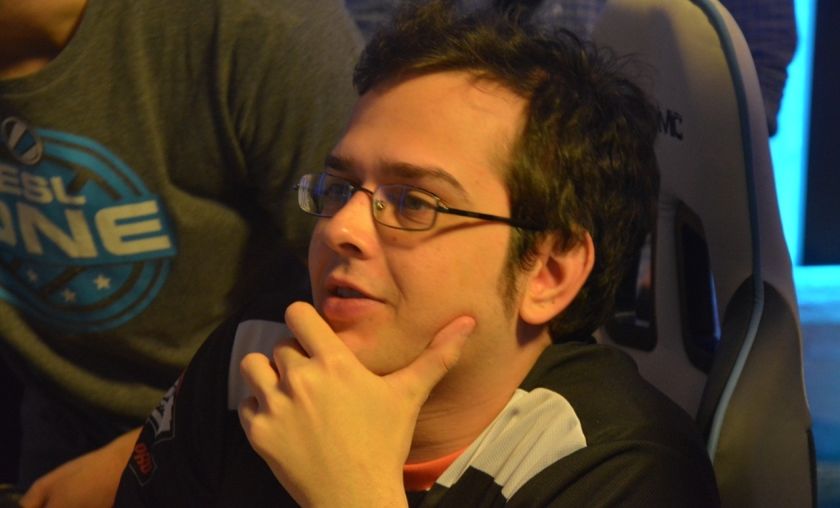 VP wins Esportal final after an epic comeback vs Empire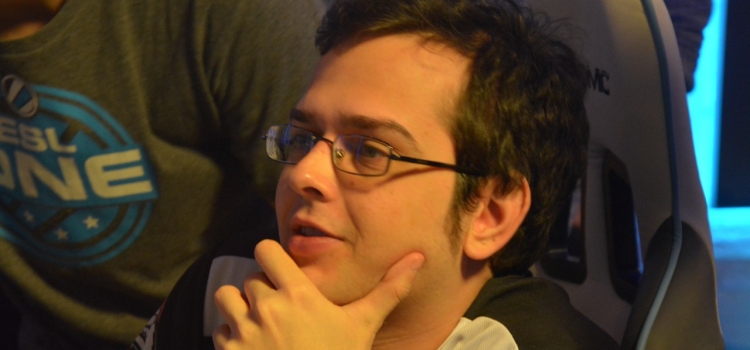 In a stunning turnaround, VP rebounded from a 2-0 deficit in today's Esportal grand finals to take the series in a decisive game 5. With LD and Zyori from Beyond the Summit on the cast, this slugfest of a matchup was one of the most entertaining grand finals in recent memory.
Empire came out swinging in the first game of the series, sending a message to the 59% favorites, Virtus Pro, that they had come to play and play hard.  In a perfect expression of the CIS style of Dota, Empire and VP clashed in teamfight after teamfight, barely stopping to farm along the way.  Ultimately, the five-man teamfight and pushing power of Empire's lineup was too much to handle for VP, whose position 1 Naga was denied her radiance time and time again.  With tombstone and the rest of Empire behind him, Yoky's Guardian Greaves Tusk rolled over VP in 27 minutes, despite Lil's impressive defensive Rubick play.
In the second match, VP continued to struggle against Empire's constant aggression.  VP took a gamble by opening the draft with a Drow/Visage combo, which Empire countered effectively with a Dazzle pick and a Solar Crest.  Silent's Gyrocopter proved extremely difficult for VP to deal with, as the carry sported 50 armor with Dazzle's weave and simply waded into VP's lineup.  With strong play by both Alohadance on his signature Bounty Hunter and Yoky on Centaur, Illidan's Drow had trouble finding farm without getting picked off.  After an ultra kill by Resolution's Leshrac, FNG's squad cried uncle at 36 minutes.
The third game of the series was much more successful for Virtus Pro, who successfully fended off a 3-0 sweep by Empire.  A last pick Phantom Lancer from FNG was a masterful demonstration of his abilities as a captain, and Illidan was an insurmountable obstacle for Empire, who had next to zero AoE damage to clear the illusions.  Silent's Huskar had difficulty both doing damage and staying alive despite the shallow graves from Dazzle, and an ill-advised high ground push without aegis turned the game in VP's favor.  Neither Viper nor Huskar could do the damage required to push back VP in the late-game, and after a 4 for 1 teamfight loss at 32 minutes Empire GG'd out.
Virtus Pro tied the series 2-2 in the next game, destroying Empire's last pick Legion with Dazzle's shallow grave and armor.  Resolution brought his LC mid against G's QoP, and despite having a decent laning phase failed to get any duel damage until 24 minutes into the game.  He ended the game with a personal score of 1-12.  Silent put the team on his back with a fantastic farming performance on Juggernaut, but it wasn't enough to stop yet another Illidan PL rolling over Empire in a 41 minute game.  FNG was the standout player on Virtus Pro here, repeatedly landing huge echo slams and fissures in combination with Queen of Pain's ultimate.

Game 5 draft between Empire and VP. Spectre was picked.
In the final game of the series, VP continued their momentum and absolutely demolished Empire to win the tournament with a bang.  Although Empire arguably had a stronger draft, VP took advantage of their increasingly sloppy play again and again and gave them nothing.  The combination of God's Queen of Pain and Lil's Rubick proved too much for Empire to handle, as they racked up kill after kill during the midgame in combination with ice blast from AA.  Illidan's Spectre added to VP's global prowess, and track gold courtesy of DkPhobos was the icing on the cake.  God's flawless beyond godlike performance on QoP eventually forced out a very bitter GG from the helpless Team Empire.
With this first place finish, Virtus Pro has again bested Empire, proving that their 3-0 showmatch victory last week was not a fluke.  They take home at least 32 grand, and also a great deal of respect going into TI5.
---
More content on GosuGamers