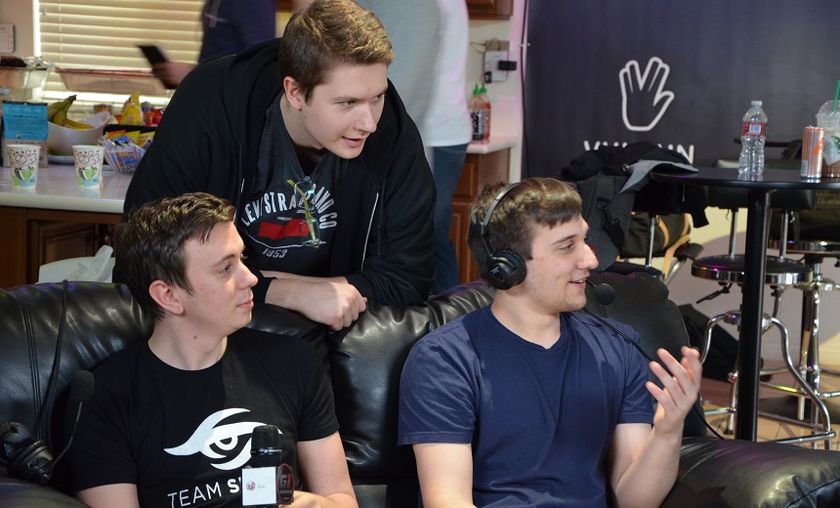 Team Secret beat Empire 3-1, win MDL
Team Secret beat Team Empire 3-1 in the finals of MDL, securing themselves the title and $100,000. Cloud9 and Vici Gaming finished third and fourth respectively. 
MarsTV DotA2 League concluded earlier today, Team Secret won the tournament after beating Team Empire 3-1 in the grand finals. Team Empire pulled out of MLG to join this event since it was much more competitive and also featured Chinese teams, it looks like they're decision paid off.
Team Empire had a poor showing in the group stage, finishing with an overall record of 1-3 but they had a amazing run in the playoffs; beating two chinese heavyweights in a row namely Vici Gaming and LGD Gaming. This will be another showing for the Russian squad and also the second straight bo3-victory against Vici Gaming, last time was in the D2CL LAN Finals.
Team Secret was mostly drafting an evolved version of what they ran at Dota 2 Asia Championship, focused around Shadow Fiend, Bristleback and Queen of Pain. Their games were mostly putting the heavy emphasis on getting a fair share of farm during the laning phase while contesting the opponent's lane followed by grouping up and taking strategical clashes in the mid game. Overall they did not go for the gimmicky drafts or late game rising. They also proved that when pressured and hammered they could apply split pushing and smoke ganks for a great recovery.
Round 2 - Best of 3
Round 3 - Best of 5
Final Standings: 
1. Team Secret ($100,000)
2. Team Empire ($50,000)
3. Cloud9 ($30,000)
4. Vici Gaming ($20,000)
Team Secret are making a strong case for themselves as TI favorites, this will be their third straight LAN victory and two of them were major LANs namely the Summit 3 and this one. The struggles for Vici Gaming continue as they once again perform very well in the group stage but seem to underperform in the playoffs, this will be fourth time in a row when VG were eliminated in the semis or grand finals. 
---
More content on GosuGamers