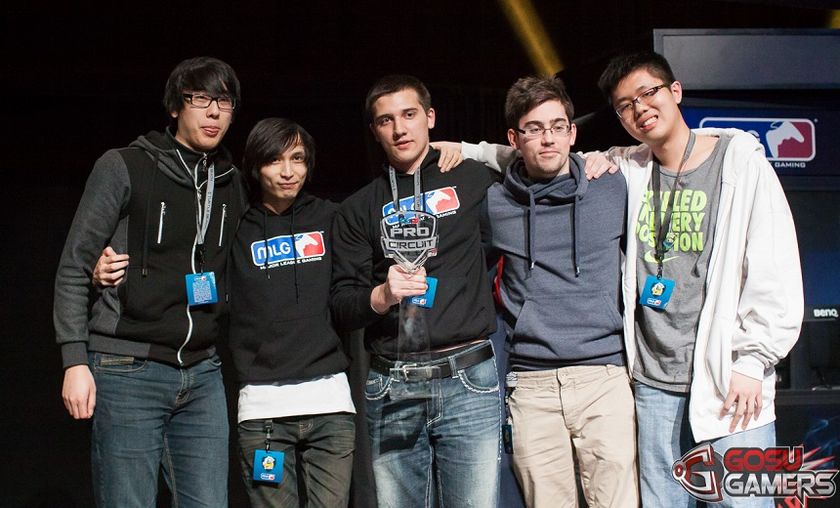 MLG Pro League LAN Stars Tomorrow
MLG have announced the schedule for the LAN Stage, after a three month online stage six teams have made it to Columbus, the matches start on 10 April at 23:00 CET.
The joinDota MLG Pro League has reached its final stage, it featured a total of thirty six teams over three regions when it started back in January, after a gruelling online stage, six teams have made it to the LAN Finals in Columbus, Ohio. The LAN stage starts with a round robin of six teams, followed by a step bracket. In a step bracket, the winner of the round robin waits in the finals, the second place will play in the round of four and so on.  The matches will start tomorrow at 23:00 CET. Rave who qualified from SEA are going to be replaced by MVP.Phoenix, both the teams had the same record but Rave qualified after winning a best of three tiebreaker.
Team
M
W
D
L
P

5
4
0
1
12

5
4
0
1
12

5
3
0
2
9

5
3
0
2
9

5
1
0
4
3

5
0
0
5
0
Matches and results
The American Division will be well represented by Evil Genuises and Not Today, Europe will be represented by The Ninjas In Pyjamas, Balkan Bears Corleone and Empire, SEA's team will be MVP.Phoenix. Evil Genuises have lost only one series since DAC, having an overall record of 28-9 and will be the front runners. Team Empire have been struggling recently online, they have a 7-19 record since getting second place at Major All Stars and they've also been eliminated from The Summit 3 and Starladder XII qualifiers, it'll be interesting to see whether they're able to find their form and perform at a LAN. MVP Phoenix are top team in the South East Asian Region without any doubt and have qualified for International Events before but they've failed to perform at them in the past namely DAC and Starladder XI and the Koreans will get another chance to redeem themselves here.
The last time Columbus hosted a DotA 2 event, SpeedGaming International, a newly formed team featuring EternalEnvy, Aui_2000, SingSing, pieliedie and Arteezy (standing in for BOne7) shocked the world when they beat some of the true heavy weights in DotA of that time namely Natus Vincere and Alliance. The team which would later form Cloud9 beat Team DK in one of the most epic finals series of DotA 2 history to win their first LAN and the first MLG Pro Circuit event. There is some potential of a similar storyline this time around as well, with teams like BBC, Not Today, MVP.Phoenix and NiP, it'll be interesting to see whether a new Speed Gaming is born. 
For more information about the event and the full schedule, check out the coverage hub here.
Sources : MLG Website
---
More content on GosuGamers