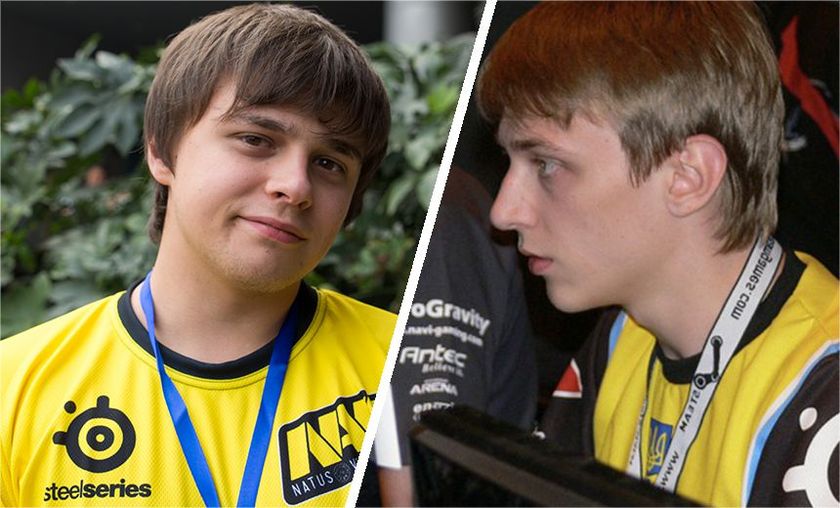 Na'Vi announce return of Funn1k and ArtStyle
In a surprising turn of events, Na'Vi has decided to recruit two of their former members, Gleb 'Funn1k' Lipatnikov and Ivan 'ArtStyle' Antonov. Akbar 'SoNNeiKo' Butaev has also been signed by the club, and he will replace Ivan 'VANSKOR' Skorokhod who will now serve as a reserve member.
Na'Vi's roster has recently been in a state of flux. Last month, they reported the departure of their offlane player Alexander 'DkPhobos' Kucheria, less than a month after his introduction to the team, along with their captain Artur 'Goblak' Kostensko. Today, the organization announced some surprising pickups to fill in their open spots, previous members Gleb 'Funn1k' Lipatnikov and Ivan 'ArtStyle' Antonov, along with Akbar 'SoNNeiKo' Butaev, who recently served as a stand-in for the team.
Funn1k, who only just left the squad in February, cited personal problems as the cause for leaving Na'Vi. He remained inactive during the month of March. ArtStyle, on the other hand, has not been with the squad since he captained their well-documented, nearly undefeated run at the The International 1. After winning a share of the $1,000,000 prize pool in 2011, he bounced around several teams, most recently playing on ScaryFaceZZZ.
This latest incarnation of Na'Vi looks to be a return to the glory days. With TI5 approaching fast, it's possible that the organization was desperate to find players who would gel immediately with their remaining players. According to the announcement, Funn1k will return to his offlane role and ArtStyle will take over as captain, drafter, and likely support alongside SoNNeiKo. The squad will be bootcamping for the next week in hopes of finally stabilizing.
Natus Vincere current roster : 
Ivan 'ArtStyle' Antonov

Alexander 'XBOCT' Dashkevich

Daniil 'Dendi' Ishutin

Akbar 'SoNNeiKo' Butaev

Gleb 'Funn1k' Lipatnikov

Ivan 'VANSKOR' Skorokhod (reserve)
Source : Na'Vi
---
More content on GosuGamers