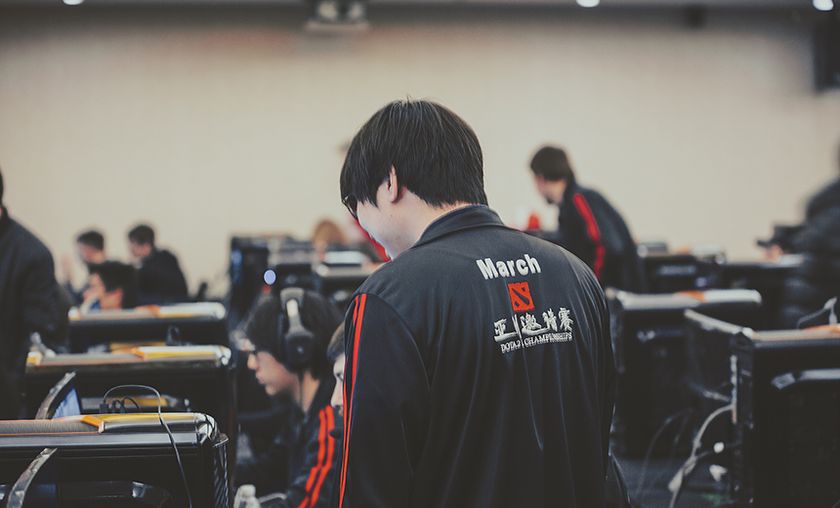 DAC Day 1 - MVP.Phoenix takes down Newbee, LGD scores first Chinese victory

Check out our recap of the Wildcard playoffs here.
ROUND 1
The first round of the groupstage sees the first upset as well! Korean team MVP.Phoenix slay the TI4 champions NewBee with their signature Warlock! 
Invictus Gaming vs. LGD-Gaming: 1-0
A smart draft by iG with an all ranged line-up together with a Drow Ranger and a weak performance by LGD secure iG their first victory.
Rave crush their Chinese adversaries with an aggressive and teamfight orientated line-up, giving them no space to catch a break.
ROUND 2
Vici Gaming vs. Evil Geniuses: 0-1
Both teams picked unusual drafts, as Vici opted for a midlane Dazzle and EG relied on a carry Lone Druid. EG's draft worked out a lot better and quickly gained the upper hand and left no doubt about their victory.
Cloud 9 vs. HyperGloryTeaM: 1-0
The North-American representative takes down Wildcard team HGT with an aggressive style. A dual-offlane with Omniknight and Batrider give the Chinese a hard time and the coordination from C9 secure them the first victory.
A lot of back and forth ensued after EHOME gained an early lead but CDEC fought their way back and proved to be superior in both teamfights and map presence.
ROUND 3
A stale game in which Secret took objective after objective, while Big God tried to avoid direct encounters. Despite a 4-man Echo and RP, Big God could not take down the tanky line-up of Secret.
LGD-Gaming took an early advantage and Rave did not find the opening to come back into the game despite a farmed Legion Commander. LGD slowly but steadily took objectives and teamfights and never let any doubt come up about their dominance.
Natus Vincere vs. Hellraisers: 0-1
Hellraisers picked themselves a very aggressive line-up and showed that the weak performance in Kiev was just a fluke and they are here to raise hell with their full squad. Non-stop aggression and multiple stolen Reverse Polarities was too much for Na`Vi to handle as they took a beating.
Team
G
W
L
P

15
15
0
15

15
11
4
11

15
11
4
11

15
11
4
11

15
9
6
9

15
9
6
9

15
8
7
8

15
8
7
8

15
7
8
7

15
7
8
7

15
6
9
6

15
5
10
5

15
5
10
5

15
5
10
5

15
2
13
2

15
1
14
1
Matches and results
---
More content on GosuGamers