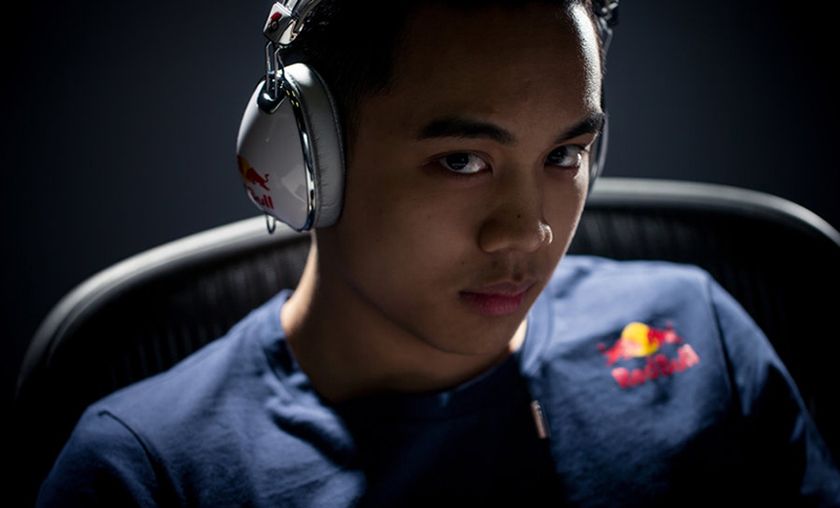 DeMoN to replace LiL_HaRDy in VP.Polar for D2L
The support player of VP.Polar Ilya 'LiL_HaRDy' Ilyuk did not manage to get an American visa in time for D2L, and he will be replaced by no other than Jimmy 'DeMoN' Ho for the tournament's LAN finals. This is the first official appearance of DeMoN since September.
Another temporary roster change has been announced for the upcoming playoffs of D2L, after EG's replacement earlier today. According to new information, VP.Polar will also be travelling to Las Vegas with a stand-in player, instead of Ilya 'LiL_HaRDy' Ilyuk who did not manage to get a visa before the Christmas holidays. Jimmy 'DeMoN' Ho has been selected to complete the team's roster for the tournament, and will most likely take the support role.
DeMoN's stand-in appearances in American LAN competitions are rather common, and thus he has taken the nickname "The Mercenary". Despite not being in the teams' main roster, DeMoN seems rather comfortable filling-in for missing players, helping them achieve solid placements. In January 2014, he helped Fnatic finish second in D2L #4, and did the same for Cloud9 two months later in SXSW Monster Invitational. DeMoN's last appearance with an official roster was back in September 2014 with Gerg Squad, several weeks after his departure from Team Liquid. 
VP.Polar's first match with DeMoN will take place on January 5th, at 20:00 CEST against CDEC. Live broadcasting of the matches will be provided by D2L Studio.
VP.Polar D2L roster:
Ilya 'IllidanSTR' Pevcaev

Alexandr 'DKphobos' Kucherya

Andrew 'MAg-' Chipenko

Artsiom 'Fng' Barshak

Jimmy 'DeMoN' Ho (stand-in)
 
---
Source : VP  
Headline image by Redbull