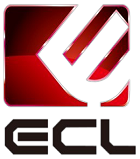 ECL Fall 2014 Kicks Off
The eSports Championship League returns for the second time in 2014 with a new season, with teams such as IG, Newbee, and LGD competing with each other for what is rumored to be a ¥100,000 ($16,300) prize pool.
Fresh from a recent tournament back in March 2014, the Chinese eSports Champions League (ECL) is back for yet another round of DotA 2 this year.
From September to November, teams such as TI4 Champions Newbee, as well as Chinese powerhouses LGD, Vici Gaming and iG will face off against each other, and against up-and-coming teams such as HGT, LAI Gaming, and LGD.CDEC for what is rumored to be a ¥100,000 prize pool.
The group stage matches are all best-of-one, with two groups of five teams each battling it out to advance to the playoffs. The matches can currently be viewed via DotaTV using the ticket from earlier this year.
The participating teams, as well as the match schedules
What may come as a surprise to many is that among the listed teams is Team DK, which, in spite of emerging victorious in this year's earlier ECL, eventually lost all of its players in the post TI4 maelstrom of player retirements and team shuffles. It is not yet known if DK is truly making a comeback, or if they are just going to be eventually replaced by another team.
Source: CESPC, headline and news images courtesy of CESPC