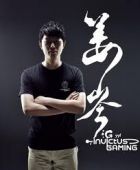 YYF brings down the curtains on his stellar career
Invictus Gaming's offlaner and a Chinese veteran, Jiang 'YYF' Cen, has decided to bring down the curtains on his illustrious Dota 2 career. YYF announced his retirement on Weibo where he thanks his supporters, teammates, and also sheds some light on his future endeavours.
Jiang 'YYF' Cen has been a household name in the Dota community since early war3 days, where he played under the LGD banner. He was a part of the great Chinese reshuffle that saw him leaving for Invictus Gaming along with his three other teammates, before being a part of a single merged unit under the same banner.
Along with his team, YYF even won the most prestigious Dota 2 tournament; The International Dota 2 Championships in the year 2012. Prior to winning TI2, he also was a part of major LAN victories such as G-League and World Cyber Games (WCG). Prior to TI4, a rejuvenated iG with Luo and the returning Chuan, bagged ESL One Frankfurt 2014 and WPC-ACE #3 titles under their belts.
Translated post can be found below:
 
From LGD in 2010 to iG, 4 years of professional gaming career has led me through all aspects of life. There is sadness after losing, happiness after winning TI2. These 4 years are not perfect enough, but I dont have any regrets either. I thank the company of my teammates, and the support from my fans. Retirement is the end, but it's also a new beginning. I will still pursue my next objective in the gaming scene, hoping to receive support from everyone.*smiles*

In his Weibo post, YYF thanks all of his teammates and fans for supporting him throughout the journey, and also states that he has no regrets whatsoever. In the end, he mentions that he will continue to be a part of the gaming circle but in which aspect, is still uncertain.
With this news, Invictus Gaming is down to four players and it is heavily rumoured that Chuan might also be taking his leave from the team.
Source: Weibo