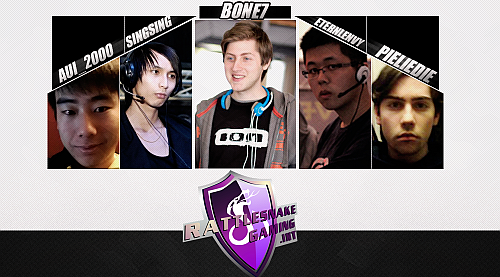 Rattlesnake picks up Kaipi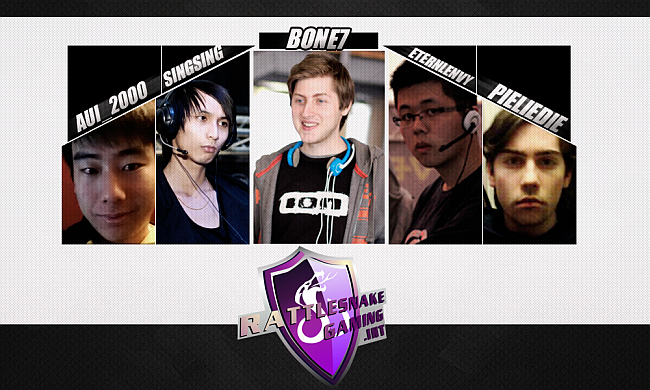 Many months after forming and competing at the highest level, Kaipi finally signed the contracts and has been officially picked up by Rattlesnake. Their new team name will be called Rattlesnake.int.
After playing at high level for many months without a sponsor, Jacky 'EternalEnvy' Mao and the rest of Kaipi have been in talks with Rattlesnake and the deal is finally sealed. They signed the contracts earlier today and will be playing with the Rattlesnake.int tag from now on. Rattlesnake explained that sponsoring Kaipi is a $200,000 investment and the money will go to the players directly in form of salary, gaming house in North America, equipments and travel.
According to the sponsors, the Rattlesnake.int team will likely not move to China until the end of the year. This can mostly be attributed to the long ACE League season, starting on the 22nd of September, in which Rattlesnake.Int wasn't invited.
Apart from the announcement, Rattlesnake also confirmed that long time Team Dignitas player Kurtis 'Aui_2000' Ling will be officially joining Rattlesnake.Int. This should not come as too much of a surprise considering Aui_2000 has been playing as a stand-in for Kaipi ever since The International 3 ended.
Kaipi will be the second international Dota 2 team to carry their dreams to unfamiliar territory. LGD.Int was the first team to do so and they made a lot of noise when they got into the grand final of G-League. They lost their grand final game against Invictus Gaming and has not had any significant achievements since.
Rattlesnake.int is currently placed first in StarLadder Star Series VII and has qualified for the second groupstage of WePlay Season Two.
Rattlesnake.Int team roster:
Johan 'pieliedie' Åström

Jacky 'EternalEnvy' Mao

Kurtis 'aui_2000' Ling

Pittner 'bone7' Armand

Weh Sing 'SingSing' Yuen

Marco 'Thyton' Fernandez (Manager)
GosuWiki: RattleSnake.int