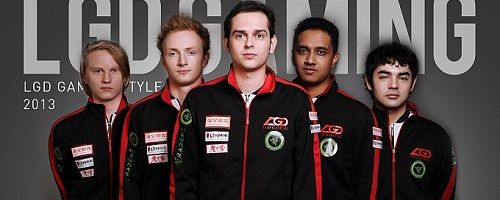 LGD faces massive roster swaps following TI3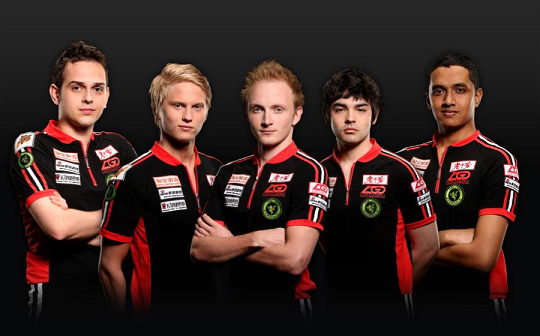 LGD has made some massive roster changes following the conclusion of The International 3.
With The International 3 being the largest competition for Dota 2 and LGD not placing where they would like to ideally, the team has decided to make some drastic changes.  'God' and '1437' have been eliminated from the line-up with God recently playing on Team Virtus Pro.  In their place is Mousesports' 'Black' and Zenith's 'xFreedom' joining until the end of the ACE season.
JoinDota spoke a few words with the team to hear their input on why these changes were made.
You have picked up one of the most acclaimed farmers in European scene de Dominik 'Black' Reitmeier, how do you feel he will work with the team and do you feel it will make a difference with him in the hard farming roll which pushes Pajkatt to the solo mid?

Most people recognize Pajkatt as a carry player only; and I can understand that. But he's actually much more of a flexible player than most fans know. He used to play mid for CLG, and he's ready to take that role up again. I'm really excited to have Black on the team.

We had a lot of options, but when it comes to taking five people to China, arguably the most difficult proving ground for a new team, I knew I wanted someone who had the dedication and attitude to match the talent and skill. Black was a natural option. Plus, the three of us have wanted to play with him for a while.

Can you give any clues to who you are looking at to be the 5th player after ACE League? 

Well, we had a solid player in mind, but he was unable to attend due to an ongoing term at his University. So right now, we don't want to rush anything. We have a few ideas, but it will probably be put on hold until ACE completes.
 

Full Roster-

- Dominik 'Black' Reitmeier

- Per Anders 'Pajkatt' Olsson

- Rasmus 'Misery' Fillipsen

- Braxton 'Brax' Pauslon

- Nicholas 'xFreedom' Lim

Full Interview - JoinDOTA