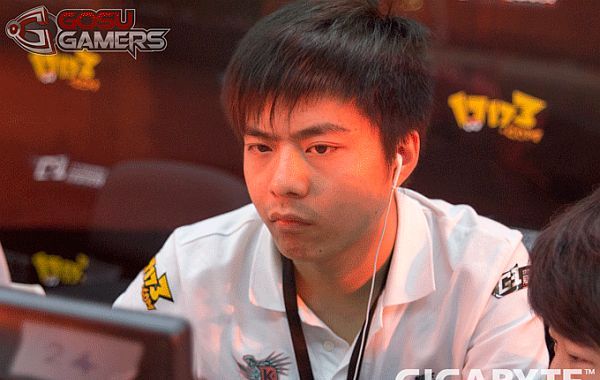 DK tops Alienware Cup Group A

DK ranked first in Group A of Alienware Cup and will receive an auto-seed to the third round of the winner bracket in the playoffs. Group B featuring iG, Zenith, NeoES.Orange, TongFu and their European challenger Na`Vi will be starting tomorrow.
The Group A of Alienware Cup has just ended with Zhi Lei 'Burning' Xu and DK at the top of the charts. DK will receive an auto-seed to the third round of the winner bracket in the playoffs for their first place finish in the groupstage.
Rattlesnake, currently sitting at rank two had the biggest potential to tie DK for first place but was struck with a city-wide power outage earlier today, hence, the two games forfeit to Invasion-MUFC. LGD.Int also had their most impressive run in months after going on a 4-0 rampage to rank third despite forfeiting two of their opening matches.
LGD.cn, second placer of the G-1 League, placed last in group A despite having the same score as Invasion-MUFC. This is due to Alienware Cup's tiebreak rule.
Alienware Cup tiebreak rule

1. Results of match-ups
2. Scores after adding 1 point per 2:0 match
3. Accumulated penalties
4. Result of a mutually agreed tie-breaker
5. Random draw
Group B
Group B of Alienware Cup will begin tomorrow with a NeoES.Orange double header, first taking on their rival Zenith and secondly, TongFu, their next challenger in the semi-finals of Dota 2 Super League. The day will cap off with Invictus Gaming versus Zenith at 16:00 CEST.
Na`Vi, the sole European team in the tournament, will play their first match on the 25th of June, just one day after their arrival to China for bootcamping.
Group B will last for three days till the 26th of June before the tournament goes into a three days break prior to the playoffs. Similar to the matches in group A, all of it will be played in a best-of-two and the points will be accounted for with games won rather than matches won.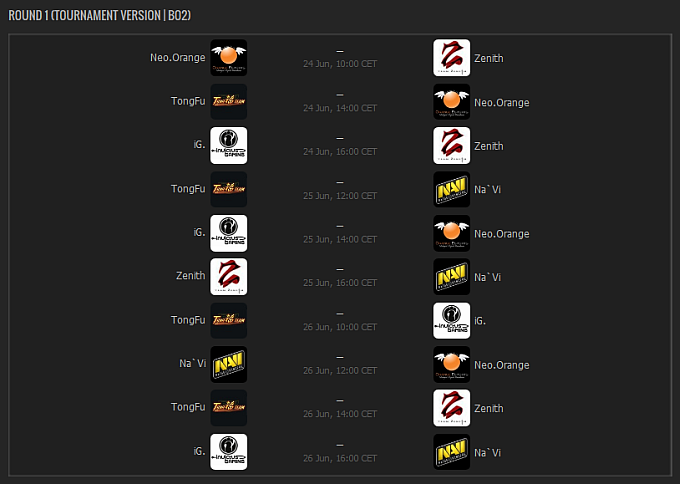 Check link for results, news, format and VODs