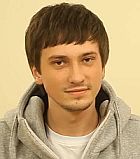 RoX.KIS states their Dota 2 squad is innocent
RoX.KIS defended Alexey 'Solo' Berezin after accusations of illegal betting came flying at their Dota 2 squad yesterday night. RoX.KIS urged Starladder to reconsider their decision and look further into the matter.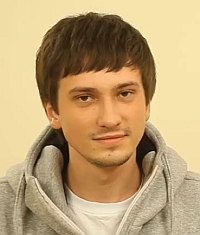 RoX.KIS organization has came out to defend Alexey 'Solo' Berezin and the rest of their Dota 2 squad after the Russian players were accused to have rigged their game against zRAGE in place for an online bet.
In the statement posted on goodgame.ru, RoX.KIS mentioned that they have been wrongly accused and urged the organizers of StarLadder to investigate further on the matter and hopefully, revert their bans.
According to Vitali 'v1lat' Volochai, Solo will be receiving a life ban from Starladder tournaments while the rest of RoX.KIS will be serving a three years ban.
The statement below is translated by Zoidy_ from Reddit.
Statement by RoX.KIS

We think that the evidence base is very uncertain in this case. We've been able to insist on more thorough investigation of the incident and we believe in the innocence of our players and staff, and in adequate solution on the case.

1. A bet on zRage-RoX.KIS match from an unknown account(which doesnt belong to Solo(egamingbets confirmed))
2. Ip of "SMART" isp in Novorosiysk city( doesnt match to Solo's ip)
3. Cash out order to Solo's Webmoney account

We found out, that you can cash out(from egamingbets) to any Webmoney account, basically, you need to know its id to do this. And it is easy to find Solo's Webmoney information, because it is public.

After some more negotiations, we discovered that deposit to this account was not made from Solo's Webmoney, so it is unknown who made it. Also Solo's skype was stolen last week during livestream, which made it even easier to get his personal info.

Rox team is being accused of intentionally losing this game, however the team did not have any chances of getting to LAN finals, so this match was just a formality.

Solo and Rox team do not agree with these accusations and we continue to ask for a full investigation of this incident(with the help from Starladder judges, players and managers of Rox, and egamingbets). We look forward to understanding of this among our fans, and please do not make sudden conclusions
Source: Reddit, Goodgame.ru