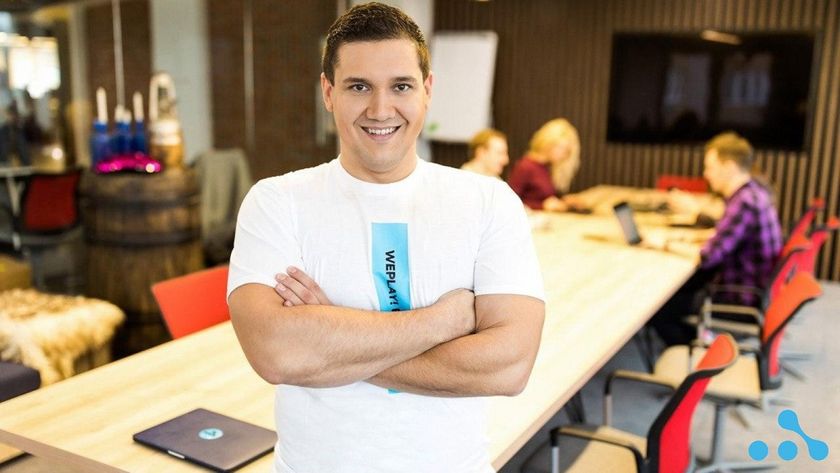 WePlay!Esports; To the moon and beyond
Title image courtesy of WePlay! Esports
WePlay! Mad Moon kicks off this week with high expectations from fans, players and the tournament organizer alike. 
WePlay! Esports has just come off of one of the most successful Dota Pro Circuit Minor events. Last month their WePlay! Bukovel Minor was the most-watched Minor in DPC history with an average of 93,000 viewers, peaking at 233,000 for the grand finals according to Esports Charts. That's quite impressive, especially for a young tournament organizer and their first Dota 2 LAN event and first foray into the DPC world. 
So what is it that made them so successful? What drew in the viewers and made them stand out? And most importantly, what did WePlay! Esports learn from it all and what will they do next?
We know from a previous deep dive into the organization that their real passion and expertise is in production value and creating stories. With crewmembers that have a steep history in tv, film, theatre, puppet theatre, and art, the team working behind the scenes is extraordinary. But now WePlay! Esports shows how they have gone to the moon and beyond. For their newest production, the organizers have created and developed an entire cyberpunk world including lore and gorgeous costume designs. It is, as we are told, an entire 'esportainment approach'.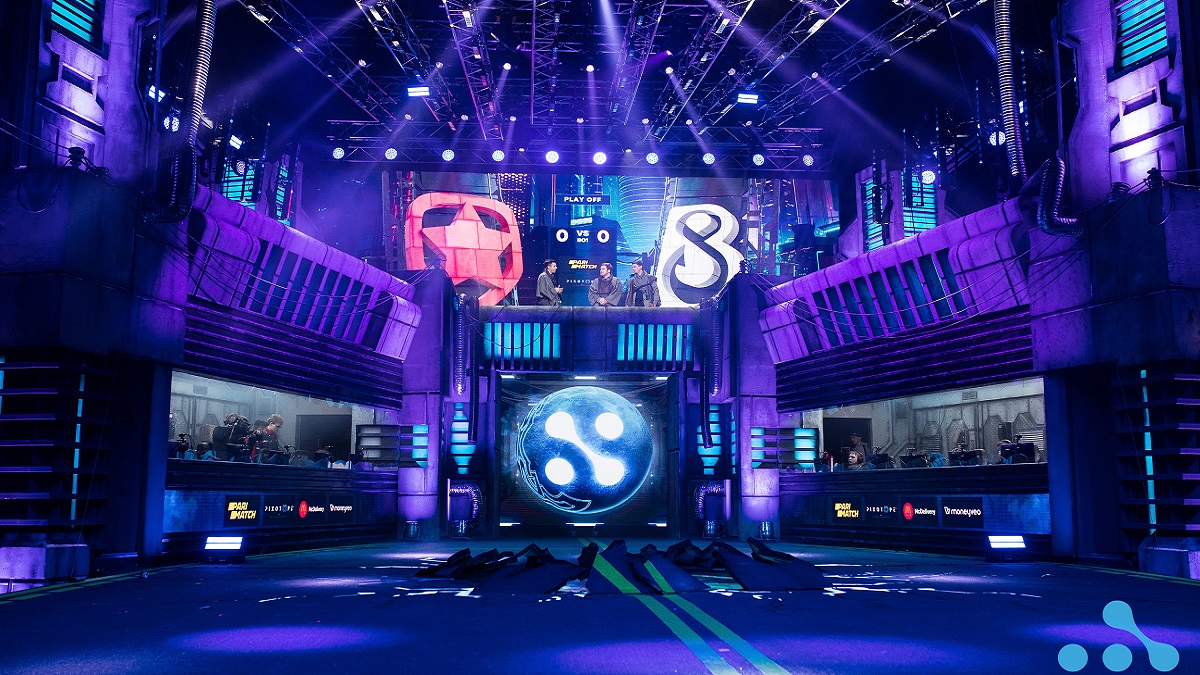 We talked with WePlay! Esports General Manager Oleh Humeniuk prior to the start of WePlay! Mad Moon LAN to get an idea of what made their event so successful, the lessons learned, and what fans can expect for this premier LAN and future endeavors. 
WePlay! Bukovel Minor broke all previous Minor records, peaking at 233,000 viewers in the grand finals and holding an average of 93,000 viewers overall. What do you think the key factors were in achieving such?
Our team and its passion for esports — that's the most significant factor. We have a fascinating crew that loves and breathes esports. Nothing brings bigger joy to us than creating great events and pleasing the community. We are happy with the esportainment approach WePlay! Esports has been implementing. Our events feature both competitive games, and entertaining content, and that's the niche we thrive in.
How do you measure success? Is it by metrics such as viewer count or by the feedback of quality?
That's an excellent question. I'd call it a combination of the viewership and quality of our broadcasts. All we do is for people, and, naturally, both numbers and the feedback are equally important. When you commit to doing the best you possibly can and work through the days and nights, you want people both to see and enjoy the fruits of your labor.
 Where or who do you look to for your best practices, meaning which industry or other organizers, etc?
I can't point out a company or an industry we are looking out for. We do what we think is best and in the way, the audience might like it. We follow our instincts. We often debate and consider how, in what form, in what style, and in which tone to present an image. We don't have studios or tournament organizers that we want to emulate. We do our own thing, and we are good at it.
Maksym Bilonogov has shared previously that part of the process for growth is trial and error. What lessons were learned (positive and negative) from doing the Minor last month? 
WePlay! Bukovel Minor 2020 was the third LAN event of our company since the rebranding, and without a shadow of a doubt, it was our biggest event so far. We learned a series of lessons about hosting a tournament in a destination venue. At Bukovel, we were constrained by a relatively small venue and the fact that if you need something you don't have, it will take a long time to get it. We've learned to plan everything meticulously down to the last screw.
The location also taught us a valuable positive lesson as we saw how important it can be. The beauty of the surrounding nature that we showed during the broadcast proved to be crucial for the tone of the event.
Will you be approaching WePlay! Mad Moon any differently since it is not a DPC event? Or does that not even matter to you?
 It doesn't matter at all whether it's a DPC or non-DPC event. We push ourselves to the limit, no matter what. When you just try to make the best show ever, you don't really care whether you own the event or if Valve is also in the picture.
 Do you feel there is more pressure now, following the Bukovel Minor's success, or is there less with the event not being part of the DPC?
No, I wouldn't say we feel more pressure. We made an exceptional Minor and are enjoying working on WePlay! Mad Moon right now. The next step is gearing up for new tournaments. We've set a certain level of value that the audience can expect. People know that besides the official matches, they will also get a ton of additional entertainment, and it's something we are proud of.
 What can fans expect from WePlay! Mad Moon besides the comparable prize pool and prestigious teams?
The fans can expect a dedication to our esportainment approach. It's a beautiful show that includes skits, music performances, funny interactions between the talent crew, and an extraordinary vibe. People at the venue will find a lot of activities during the breaks.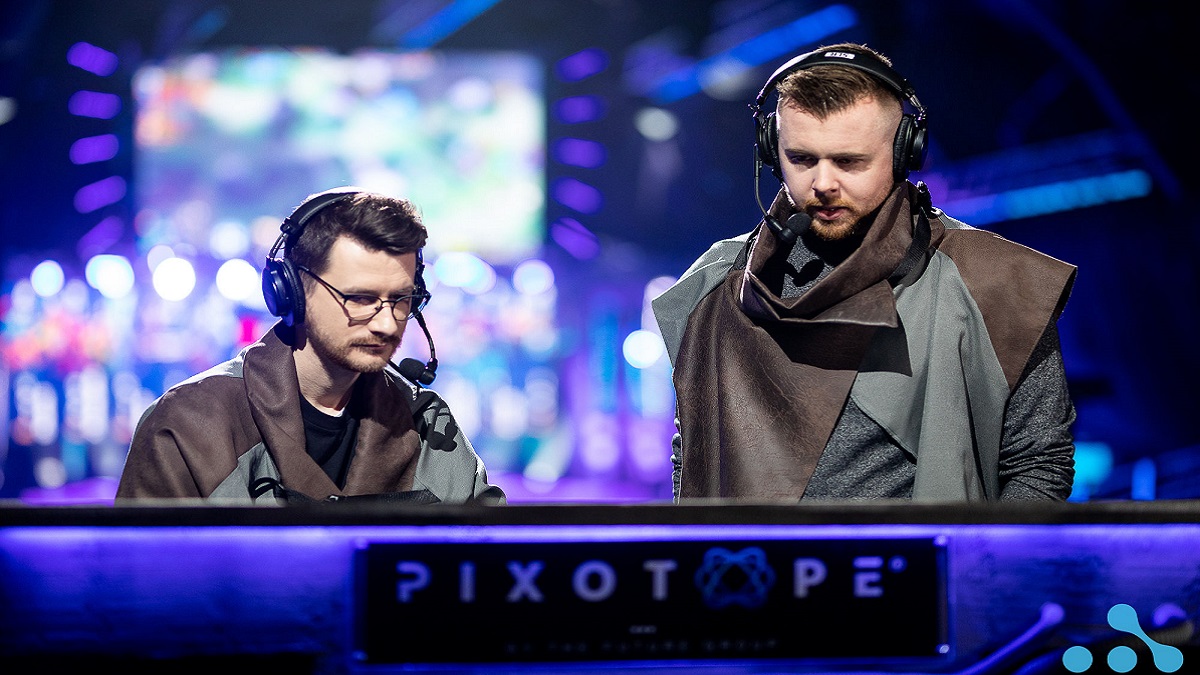 Bilonogov previously told GosuGamers that WePlay! was aiming to do a Major and eventually even collaborate on some TI opening ceremony or production content. Is that feeling even more realistic and attainable after such success and experience with the Minor?
To an extent, the Minor increased our chances. We will be responding to all RFPs from Valve with competitive proposals. The success of WePlay! Bukovel Minor 2020 will serve as leverage. Yet, we realize that the market we work in is very stacked, and you can't be 100% sure of success in such an environment.
What's next on the agenda after WePlay! Mad Moon and for the rest of the DPC 2019-2020 season? And after that….
New WePlay! Esports events will be announced soon. As for DPC, we've already had our event this season but will respond to RFPs and other opportunities that come up down the road.
Be sure to check out WePlay! Tug of War: Mad Moon in one of the live broadcasts through the weekend. 
WePlay! Mad Moon
Eight teams will fight for a total prize pool of $300,000. The tournament will be hosted in the Concert Hall VDNG in Kyiv, Ukraine. The champions of Radiant, Dire Asia, Dire America and Reshuffle Madness 2019 are joined by four invited teams.