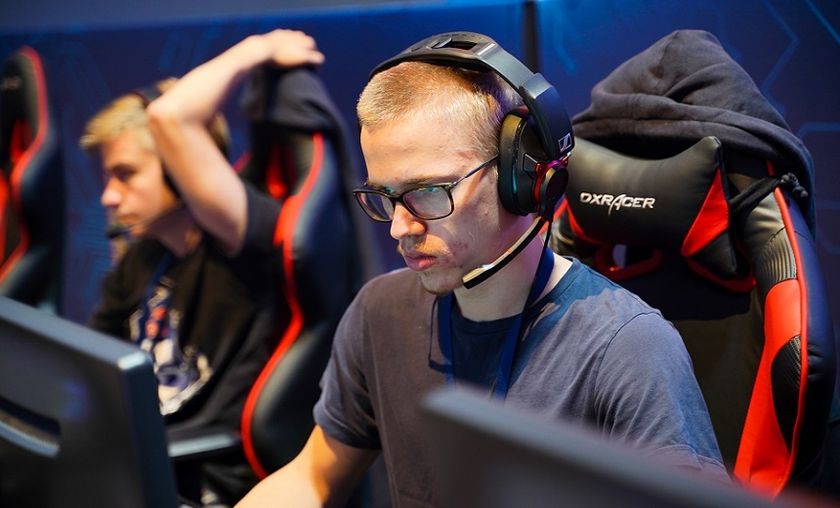 Daeja's View: Topias "Topson" Taavitsainen, a young man "playing some serious Dotes"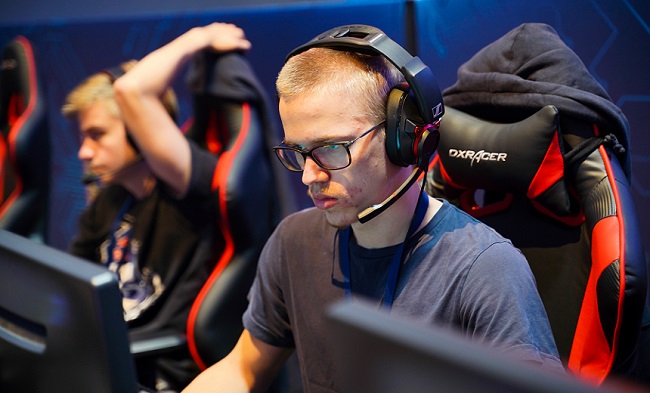 Photo Courtesy of Red Bull Content Pool
When I spoke with Topson at Red Bull's AdrenaLAN in Toronto at the end of July, I asked how he felt about going to his first TI. He said, "it's very exciting. It feels kind of weird that I'm actually going to TI this year. Been watching every TI. Been a huge fan always. So, it's awesome."  
Indeed, it is awesome, especially for a player so new to competitive Dota 2. Though he's been playing Dota 2 for many years, Topson didn't start thinking about going professional until around The International 3.  There wasn't a big moment of realization for him. Instead, Topson told me, "Before that it was just for fun and stuff. After it, I was like, yeah, maybe I can play some serious dotes."
While he did pursue some education to become a chef, Topson left that pursuit to focus on his true passion: Dota 2. I asked how his parents felt, whether they were supportive and understood esports as a profession.
"
"They don't really understand it. They were not that supportive ever. But they were like whatever if you want to try it, sure, go ahead. They were not against it, it was nice.""
Of course, his parents are on board now that Topson's experiencing some success.
Getting Competitive
The last year has been a busy one for Topson. He debuted with SFTe-sports, a Russian team with Ilya "Illidan" Pivcaev, in September of 2017. He went to on to play with the Finnish World Electronic Sports Games team, attending the Europe Finals in Spain later in the year, before heading to China for the tournament LAN finals. Then in early 2018, he played with a Finnish stack called 5 Anchors No Captain, but the team fizzled out after a few months.
Fortunately for Topson, 5 Anchors gave him a new platform to showcase some of his signature hero play, including a Meteor Hammer Invoker build that Owen "ODPixel" Davies and Ioannis "Fogged" Loucas memorably cast during the EU Qualifiers for Dreamleague Season 9.
I asked about his signature heroes, as they're often outside of the currently popular pick list, and Topson said, "I enjoy doing stuff people don't usually do, it's nice. When you beat people with things they don't even understand, it's really fun."
Talking about how competitive play has lived up to his expectations, Topson remarked, "I always knew it would be very difficult. It's very stressful as well, but it's also very rewarding when you win."
With the International 8 looming, it could quickly become very rewarding!
The Road to TI8
When 5 Anchors disbanded, Topson intended to return to streaming. Previously, he'd streamed his charge up the EU MMR leaderboards, attaining rank 1 before the MMR reset in (what month). However, with the qualifiers for TI8 so soon, OG needed a player to fill out their roster. Topson wasn't expecting to get that call: "It was a bit of shock, Jerax just asking me, do you want to try out? Of course!"
The team had only a few weeks to find their rhythm before the European qualifiers began. And, as Johan "N0tail" Sundstein put it, they were a blood bath. At the end, OG stood tall, winning their ticket to TI8.
I talked with Topson about playing with a more established team, compared to his earlier teams, and he said, "The skill level is just so different.  The results. They're much more dedicated. It's really good."
While the significance of TI might stress some players out, Topson's happy to be going with veterans. OG is a team that places value on mental toughness and cohesion as a team, which makes this an even better opportunity for a young player making his TI debut.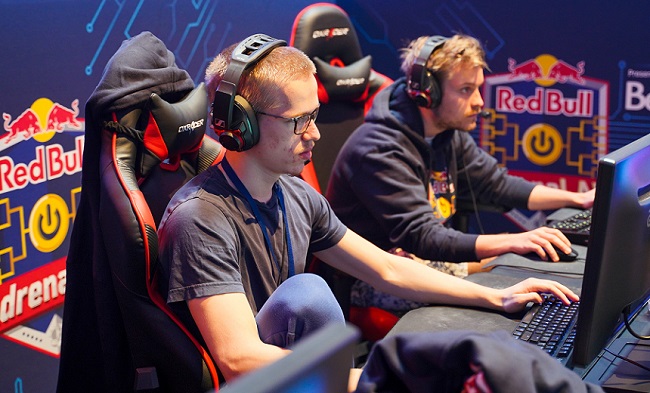 Photo Courtesy of Red Bull Content Pool.
A Winning Attitude?
Though pubstar comparisons have been made between Topson and other star players with similar "breaking into the community" stories, Topson's not fazed by them. "I'm trying not to think about it. I'm just playing a game and enjoying my time."
He's also intensely focused on Dota, telling me that he doesn't do much else because, "Dota is all [his] focus right now."  I asked him whether he thinks about what life could be life if he wins TI, and he wisely told me, "If I win TI, after it, then it's time to think."
Now that Topson's launched into the top tier of Dota 2 players, I wondered if he had a message for his fans. He was, as I learned, typically humble:
"Thanks to everybody that's been following me. It's crazy that I have fans! It's amazing."
Tune in to The International 8 from August 15th-25th to cheer for OG!