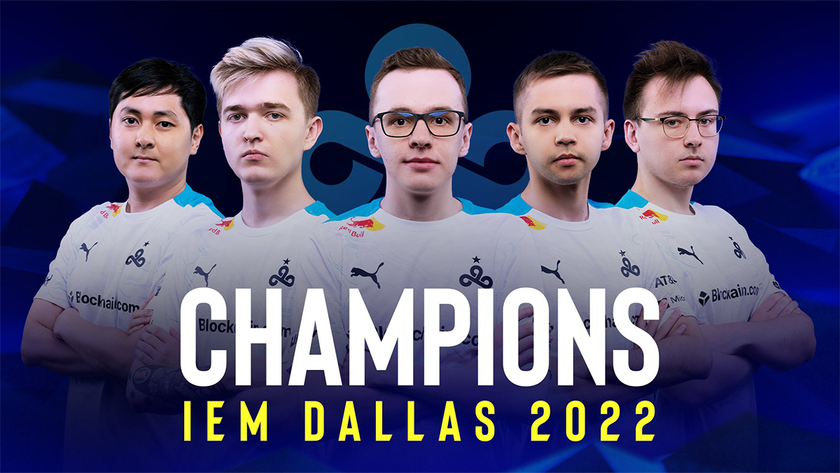 Cloud9 win the Intel Extreme Masters XVII
The team beat ENCE in a clean sweep at the grand finals.
Cloud9 showed that they are back in the game as they handily won the first Intel Extreme Masters of 2022, held in Dallas, Texas. The week-long competition saw sixteen teams battle to reach the grand finals and win a slice of the $250,000 prize pool as well as points for both the ESL Pro Tour and BLAS Premier.
The North American team met up with ENCE in the final round of the competition. Three maps were played out of the potential five maps.
In the first map, Mirage, ENCE tried to work with the momentum from the win against FURIA in the semi-finals, but Cloud9 looked to prove something to their organisation. The roster, previously from Gambit Esports, showed that they deserve to be part of the North American organisation. While they were trailing in the first half, the team shone in the second half and decimated the ENCE roster to win the first map 16-12.
In Overpass, Cloud9 continued with their momentum as they led in the first half. While ENCE tried to catch up in the second half, by round 28 Cloud9 overtook the Finnish team with a 16-11 win.
Ancient saw Cloud9 totally decimating the ENCE roster in the first half, and then strolled in the second half with 4 back-to-back wins. Cloud9 won the map 16-3, and 3-0 overall.
The North American team walked away with $100,000, 1000 ESL Pro Tour points and 2400 BLAST Premier points.