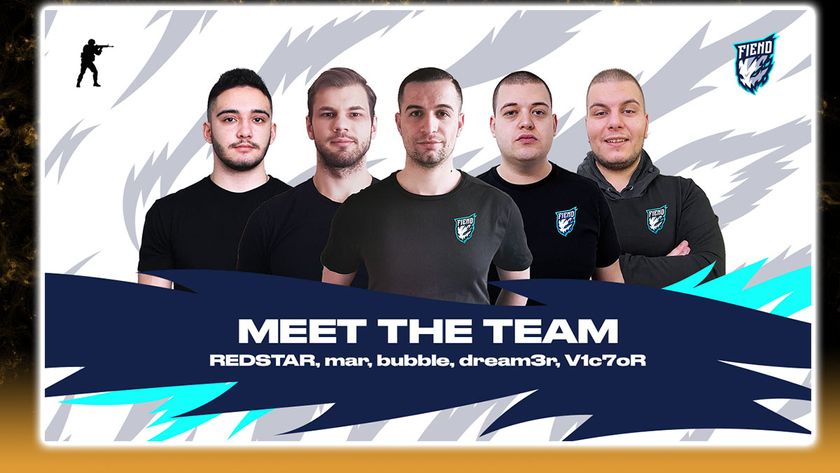 Team Fiend acquires the whole VOYVODA roster
The independent team will now compete with the backing of an organization
The Bulgrian outfit known as VOYVODA, consisting of Viktor "V1c7oR" Dyankov , Kamen "bubble" Kostadinov , REDSTAR. , Martin "mar" Kuyumdjiev and Simeon "Dream3r" Ganev will now play CS:GO under the Team Fiend banner, after the latter snatched them up recently.
The player group, previously under the banner MBAPPEEK was initially mediocre in the playoffs until they reached third place in the DreamHack Master's qualifier, beating teams like K23, OG and Cloud9.
[tweet]twitter.com/Team__Fiend/status/1374303251466760192[/tweet]
Team Fiend is a new esports team, based in the United States. Fiend's CEO Aleksandr "fataL" Kharnikov, said
"I've been passionate and involved in the Counter-strike scene for 20 years, both as a semi-professional player and as a fan. I've been wanting to enter the scene to have a team of my own and feel like the time is right with this roster, with Team Fiend. I've followed them for many years, from their early days to GPlay up until MBAPPEEK. All five players have the right mentality to rise to new heights, which is the drive to work hard and the will to never give up."
"Having an organization is pretty great as it gives us more tools to succeed with. Signing with this organization provides us with motivation to keep getting better and to prove that this project will work. It also feels good to have an organization I can call home! Although we're still a new roster, I feel confident we can achieve even greater things in 2021!" - Viktor "⁠v1c7oR⁠" Dyankov