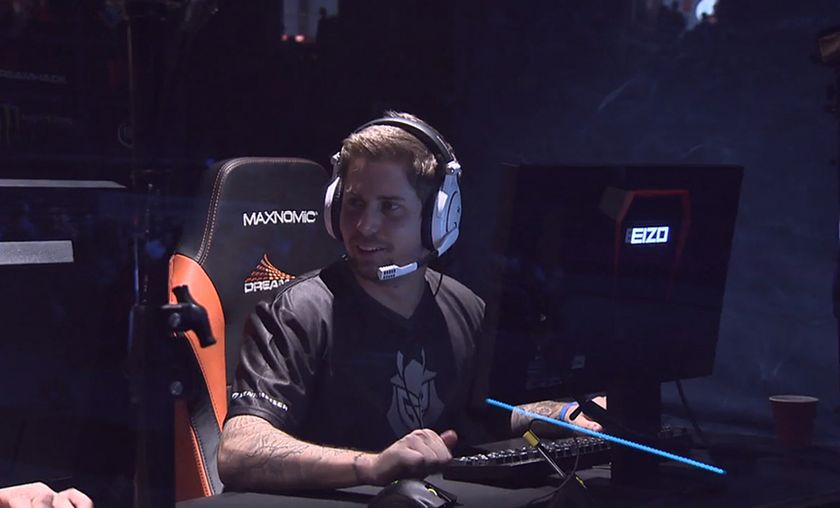 G2 Esports adds aizy
Following the departure of Dennis "dennis" Edman, G2 Esports have announced that they have found a replacement, none other than Philip "aizy" Aistrup.​
The European scene is currently undergoing a big shuffle, as Fnatic signed G2 Esports' Dennis "dennis" Edman, after which G2 Esports responded with the acquisition of Dignitas' Philip "aizy" Aistrup. This left Dignitas a few players short, however the Danish team quickly replied by adding fresh blood.
It was pretty clear that during DH Cluj-Napoca Dennis "dennis" Edman attracted a lot of attention from the competitive scene. The Swedish player demonstrated a phenomenal performance, which culminated into a contract with the Swedish superhouse - Fnatic. Dennis will have the honor of replacing Fnatic's legendary captain, Markus "pronax" Wallsten.
It seems that other big European teams are trying to strengthen their units to the detriment of G2 Esports. The European mix have first lost Adil ''ScreaM'' Benrlitom to Titan, and now their the most recent addition Dennis "dennis" Edman is also gone. They are by no means giving up and the new player who will be wearing their colors is one of the most talented Danish players, Philip "aizy" Aistrup. Philip will surely bring some improvements to their gameplay and it's yet to be seen how this change will affect their results.
"
I am happy to announce that I am officially a part of G2. I am glad that I have got the chance to play for such a skilled team and for such a professional organisation. I am very much looking forward to making an impact with these guys, and hopefully we will do big things! I would also like to thank dignitas for having me during all this time, and the players there." - Philip "aizy" Aistrup said.
G2 Esports line-up:

Mikail "Maikelele" Bill

Ricardo "fox" Pacheco

Håvard "rain" Nygaard

Joakim "jkaem" Myrbostad

Philip "aizy" Aistrup