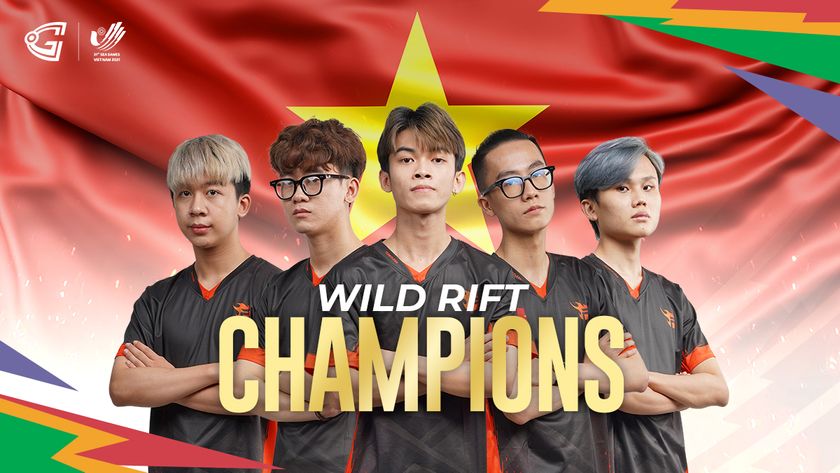 Vietnam are champions of Wild Rift at the 31st SEA Games
After three gruelling days of action, the 31st SEA Games Wild Rift Men's Tournament has found its champion as Vietnam are victorious.
With the group stages of the Wild Rift Men's Tournament coming to an end yesterday, four teams went into the final day of action from Hanoi, Vietnam. Unfortunately for both Singapore and Malaysia, their semi-finals series saw them falling short, with Thailand and Vietnam pushing through into the grand finals. Singapore was able to make up some ground as they managed to grab the third-place bronze medal finish – before the grand finals were set.
Vietnam's roster for the 31st SEA Games Wild Rift Men's Tournament was none other than the victors of the recent WCS SEA 2022 Finals, Team Flash, while their opponents from Thailand were made up of players from Buriram United and EVOS Esports TH. The VN team had already shown why they were considered tournament favourites, not dropping a single game throughout the event so far – and nothing changed today either.
While every player on the team performed amazingly, Zysu's jungle position was miles ahead of the rest, dominating with Kha'Zix, Olaf, and Rengar, helping his team take a magnificent 3-0 win the grand finals. The win will see this be another League of Legends: Wild Rift championship being taken by the Vietnamese after we saw Team Flash winning at the WCS SEA 2022 Finals, and SBTC Esports being victorious at the SEA Championships last year.
With that, the Wild Rift Men's Tournament at the 31st SEA Games comes to an end, but there is still a ton of action waiting to be seen from the event, with Mobile Legends: Bang Bang, League of Legends, and many other games too.