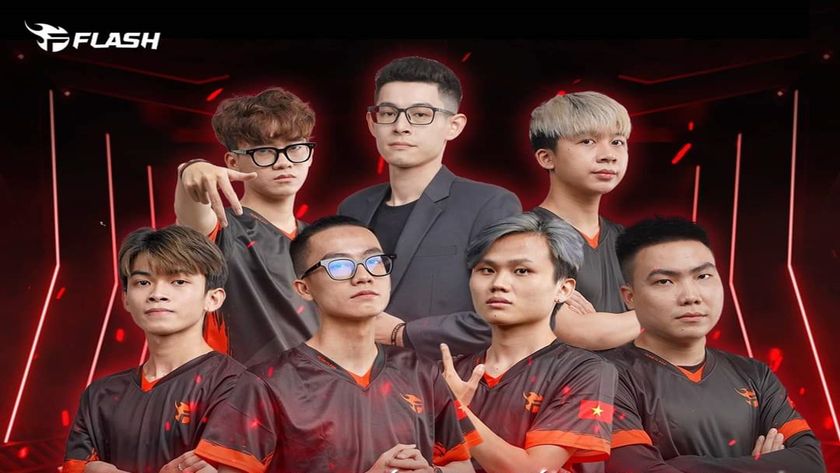 Vietnam storm ahead in Wild Rift at the 31st SEA Games
With the 31st iteration of the Southeast Asia Games underway, the Wild Rift teams are lining up to make their regions proud.
headline image courtesy of Team Flash
When it comes to League of Legends: Wild Rift, we have already seen some fantastic teams in recent times, with last years SEA Championships, which were followed with a magnificent WCS SEA Finals earlier in 2022. Through this, we have seen the clear rise and fall of some regions, while others have not had as much time in the spotlight – but at the 31st SEA Games, that changes.
Vietnam
Having recently dominated at the WCS SEA Finals and in their regional event too, the Vietnamese champions of Team Flash were ready to continue their domination at the SEA Games too. The team, placed in Group A, made quick work of every challenger in their path, as they marched to three victories in the best-of-one group stage round robin.
Thailand
With Buriram United performing extremely well at the WCS SEA 2022 Finals, it was no doubt that a team featuring three of the players would continue to shine. The Thai squad ended up in Group B, missing out on any early action against Vietnam, and with only a total of three teams. This meant that Buriram were able to take a quick two game lead going into Day 2, making them the top seed for their group.
Singapore
Singapore, fielding players from RSG, were able to hold their own on Day 1 – only losing out to Vietnam in their battles. The team will be looking to change things in the rematch on Day 2, but if they keep their current form, they will still finish in second place for Group A.
Malaysia
Malaysia is another region that fielded a team which played at the recent WCS SEA 2022 Finals, SEM9. While they did not fair too well then, they looked far better coming into their Group B – where they managed to beat the Philippines but lost to Thailand. This could all change tomorrow, as teams have a chance to make a comeback in the rematches.
Myanmar
While we may not know the players from the Myanmar team, the organisation certainly is well-known, as Burmese Ghouls were the roster to fight for their region in the Wild Rift event. Unfortunately, with the likes of SG and VN in their group, the team only managed to take a single victory, beating the Laos squad.
Philippines
For Philippines, while they look strong in other mobile titles, Wild Rift seems to still be growing, with Oasis Gaming being the chosen representatives. The team struggled to get off the mark on Day 1, leaving them at the bottom of Group B, hoping to make a comeback tomorrow.
Laos
When it comes to tournaments such as the SEA Games, it is always interesting to watch the underdog teams, hoping for an amazing storyline to appear. Unfortunately for Laos, who fielded Team EVO, this was not the case on Day 1, as they lost all three games, leaving them dead-last overall.
With only the top two teams from each group qualifying through to the Final Stage, tomorrow is going to be extremely telling. There is a chance that we could see tiebreakers if some of the teams which have taken a loss suddenly come to life, but for now, it seems very clear which regions will be moving forward at the 31st SEA Games Wild Rift tournament.