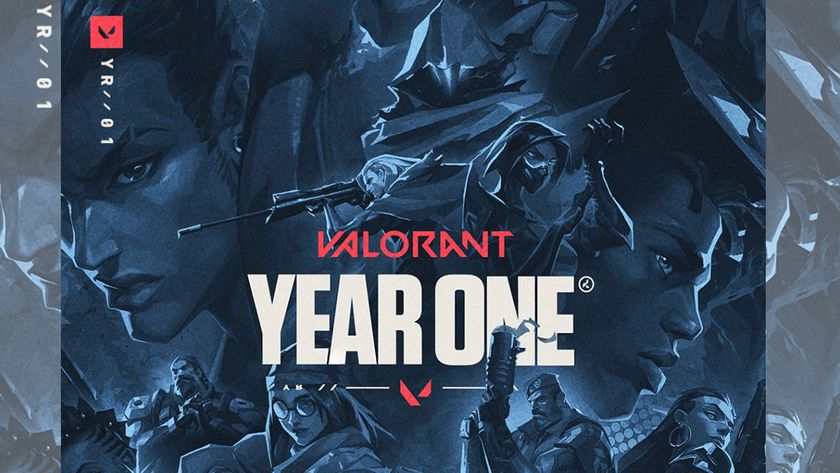 VALORANT is one, and it is heading to mobile soon
Regional fans meanwhile can look out for events around the celebration
Valorant is stepping into the mobile scene, as the game turns one today. Riot Games announced that the game will be heading to your smartphone soon, just unconfirmed when. Polygon sat down with VALORANT's Executive Producer, Anna Donlon where she shared that the mobile version of the game is in development.
The news of the game coming to mobile is on the back of the one-year anniversary of Valorant, which is available currently on Windows. The game has so far seen an average of 14 million players a month, with the recently concluded Masters Reykjavik which saw a million viewers throughout the one-week competition.
That competition saw the North American team,

Sentinels , winning the trophy, which is also the game's first in-person LAN tournament.
Speaking to the team at Polygon, Donlon said that:
"We didn't start out with 'We're making Valorant on mobile,' we started out with 'Can we make Valorant on mobile?' with a lot of skepticism,. For us, whatever you get out of playing on PC, you should get out of playing Valorant on mobile. But we have to recognize that the mobile player need is different."
She also clarified that Riot has no plans for cross-play between the two versions of the game right now. There is a plan to have the game on console, but that will be on the backseat as mobile will be the main focus for now. She also said the game "maybe able to come out in year two of VALORANT."
Anniversary event
Alongside the mobile announcement, VALORANT is holding an anniversary event online right now. The VALORANT Night Market is back, where players get to buy a collection of six random skins available to purchase, discounted and unique to the players.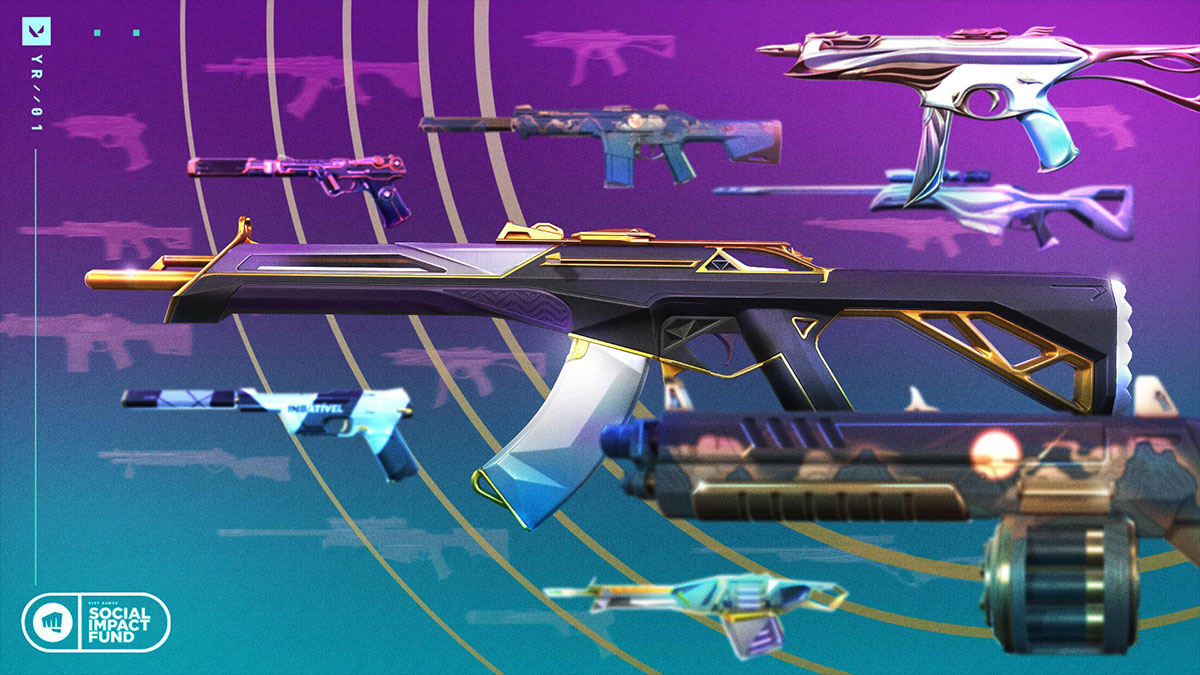 The game is also doing a Give Back Bundle, where players can head to a voting site to vote on their favourite gun skin, which they can purchase later on. 50% of the proceeds will be going towards the Riot Games Social Impact Fund, in partnership with Impact Assets.
Other celebrations include the return of wwFest – the experimental music and art festival, a free year one event pass, a squad boost for teams for extra XP, a live stream for Episode 3 on the 21st of June, as well as a foreshadowing of a new agent in the wings.
Regional celebrations
VALORANT is also doing something special in Southeast Asia, as a series of regional initiatives will be executed for the players and fans across the region.
"When we launched VALORANT last year, our goal was to bring our unique Riot brand to the FPS genre. One year on, we are thrilled to see that the game is so well-received by our players around the world. In particular, we want to thank our amazing Southeast Asia player community for their amazing support and engagement over the past year. We hope they will join us in our collection of online activities as we celebrate this milestone. We're incredibly excited about the future of VALORANT and look forward to bringing more innovative in-game and brand experiences to our Southeast Asian community,"  - Justin Hulog, General Manager for Southeast Asia, Taiwan and Hong Kong, Riot Games.
Riot Games SEA has worked with Bricx, a visual artist based in Quezon City, Philippines to celebrate the Filipino VALORANT community. Bricx, an avid VALORANT player, has created a one-year anniversary illustration.
The team at Riot Games SEA is also working on a series of videos with popular local creators around the region to showcase their favorite agents. Creators from the Philippines, Indonesia and Thailand will be posting videos about their favourite agents over the next few months. Keep an eye on the VALORANT Philippines, Indonesia and Thailand Facebook pages to catch the latest.
At the same time, Riot Games SEA will be partnering with Twitch and Taiwan Mobile to run a community tournament on June 11th with participation from Taiwanese partners and creators. Participants will be battling for a prize pool of USD 15,000. Special prizes and in-game items will also be made available to players and fans through the event. Stay tuned on the VALORANT Taiwan Facebook page and Twitch Rivals page for more information about this tournament.
The region can also expect more esports-driven initiatives, moving forward. The inaugural VALORANT Champions Tour (VCT), a season-long tournament that runs competitions in various regions across the world, including Southeast Asia, is now well underway and will lead to the finals Champions event at the end of the year.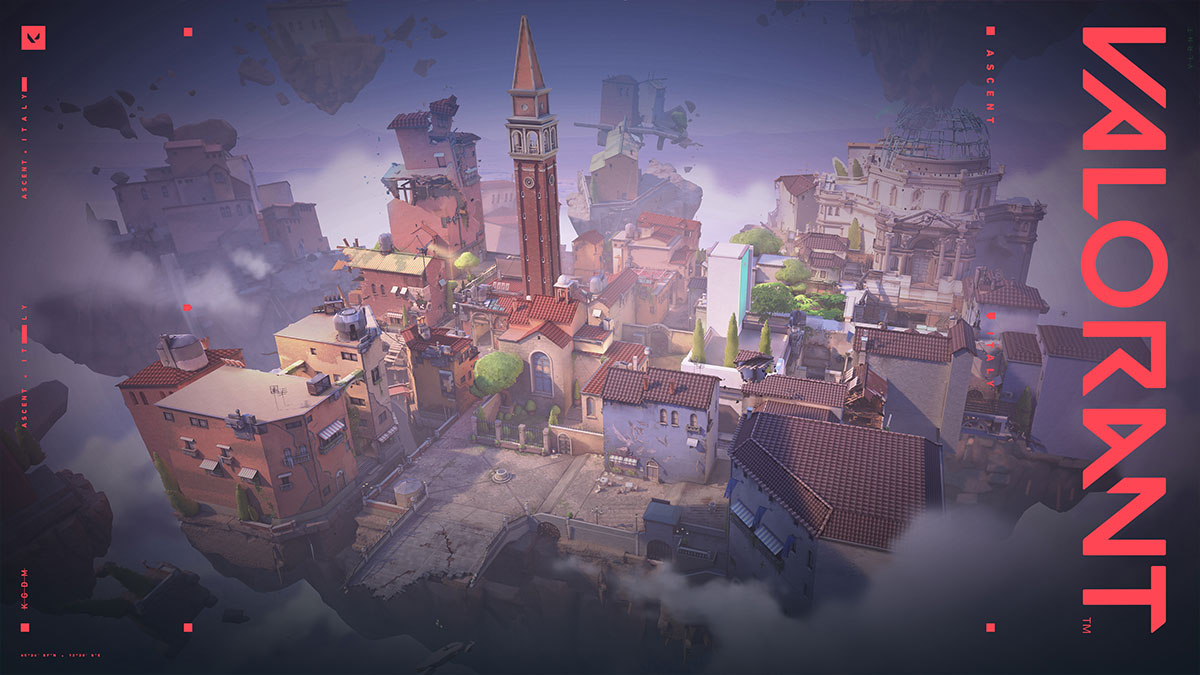 The team also continue partnering with various tournament organisers across the region to rollout esports and collegiate tournaments where avid players and professional athletes can showcase their skills and strategy on local, regional and global stages, against some of the most prolific esports teams in the world.
We here at GosuGamers would like to wish VALORANT a happy 1st Birthday!