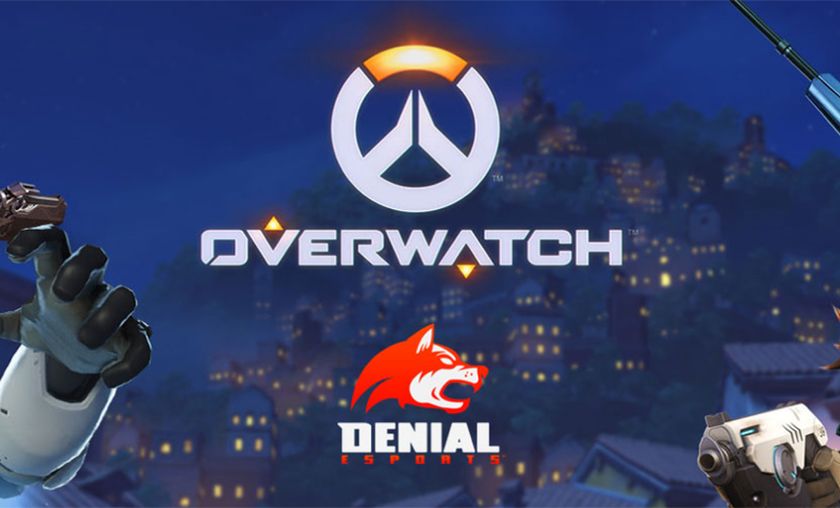 Denial releases Overwatch roster, players to stay together under provisional brand
The news comes from tank player Felix "xQc" Lengyel.
Although there's no official word yet from the organization, it's clear that xQc and co will not play under the Denial brand anymore. The original roster—then named simply Q?—was picked up by the wolfpack in October 2016 and has had a few line-up changes since, most recently the departure of DPS Colin "Jolson" Anderson, with their results peaking at a third place finish in the most recent Alienware Monthly Melee.
According to xQc, the former Denial roster will stay together for the time being and compete under the name Yikes. An Over.gg report says that the five are presumably to play in the final Overwatch Monthly Melee, though it's not clear whether DPS "silkthread" will be able to sub-in again due to personal obligations.
It also remains to be seen whether or not Denial will further pursue Overwatch as a discipline. The pro scene of the game has been under a big question mark with all the uncertainty around the impending Overwatch League, which has led to organizations such as REUNITED to cease operations citing uncertainty in Overwatch's future.
For more Overwatch competitive news and features, follow us @GosuOverwatch.