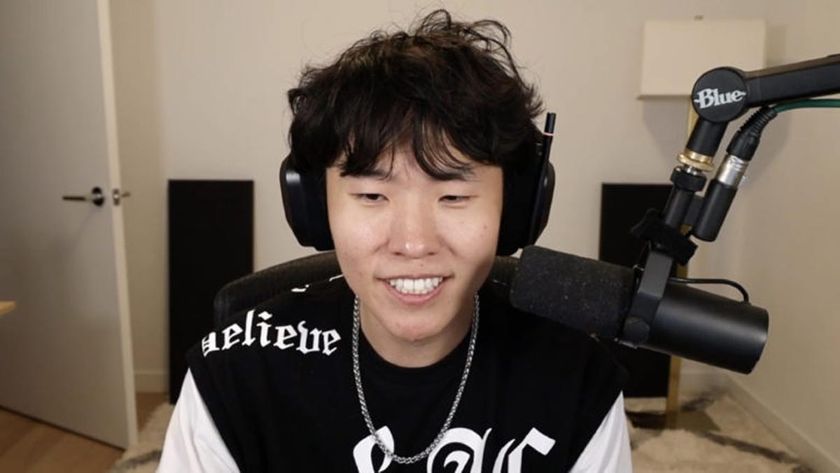 Disguised Toast's Valorant team qualifies for VCT Challengers after going 7-0
Image: Disguised Toast/Twitch
Streamer Disguised Toast's Valorant Team has qualified for the NA Challengers League. 
Content creator Jeremy 'Disguised Toast' Wang's new Valorant esports team Disguised (DSG) has officially qualified for the NA Challengers League. The team went 7-0, scoring a decisive final victory against Oxygen Esports in the upper bracket semifinals. 
Toast co-streamed all of DSG's matches, and had this to say when his team won: "I'm so happy, mainly because I don't have to fire anyone. I'm not cut out for conversations like that. Oh, they played so good! Big shout out to Ocean, man. He built this team from scratch!" You can watch his emotional reaction to DSG's final win in the NA Challengers open qualifiers below: 
With this win, DSG has qualified for Challengers Split 1, with a roster consisting of
Joshua "steel" Nissan,
Drake "Exalt" Branly,
Damion "XXiF" Cook,
Amgalan "Genghsta" Nemekhbayar and
Joseph "Clear" Allen. The team had only practiced together for two months before participating in the open qualifier, so this is quite the achievement - and a rather impressive winning streak too. 
DSG took down teams like Coconut Munchers, Entertainment District, Drift, Team Fish Taco, Where is Fullerton, Oxygen Esports and NCIS. The team lost two maps against Team Fish Taco and Where is Fullerton, but that wasn't enough to put an end to their series of wins. It should be noted that the team is now set to face even tougher competition in Challengers Split 1, which kicks off on February 1 and runs until March 17. 
Before that however, the Challengers Last Chance qualifier will take place from January 17 to January 22 this week, with the top two teams scoring a spot in Challengers Split 1. These two teams will join FaZeClan, M80, Shopify Rebellion, G2 Esports, TSM, The Guard, Team BreakThru, Dark Ratio, Oxygen Esports and, of course, DSG.