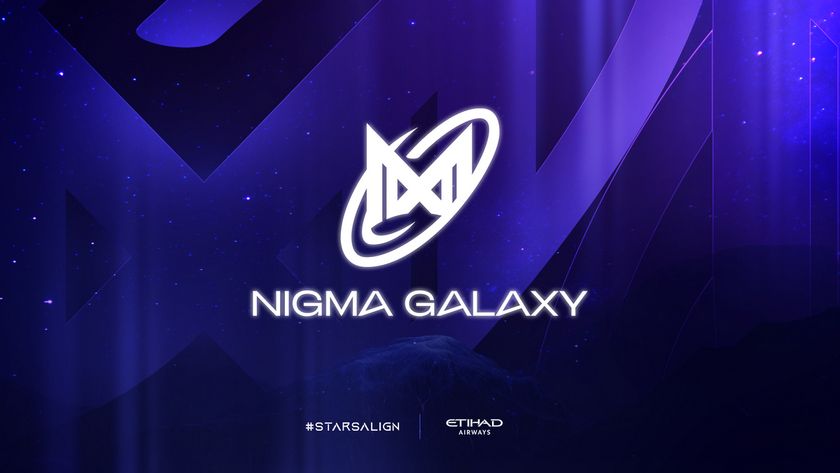 Team Nigma merges with Galaxy Racer
Team Nigma and Galaxy Racer esports company have announced a merger that will come with a new logo and moniker -- Nigma Galaxy. 
Dota 2 fans, as well as esports enthusiasts in general, know Team Nigma as the TI7 championship roster and some of the most talented players in the game. Galaxy Racer is an esports company that boasts five separate business offerings; Esports Teams, Content Creators, Tournaments Management, Merchandising and Lifestyle, and GXR Records, a newly established record label that already carries two signed artists from MENA.
The merge will result in an expansion for Nigma, with multiple rosters across major esports titles including League of Legends, VALORANT, CS:GO, Free Fire, and PUBG MOBILE. And of course Dota 2 with both a SEA-based lineup and the famed Nigma roster.
Previously, Team Nigma moved its operations to Abu Dhabi in an attempt to maintain a focus on developing the MENA region. Galaxy Racer is the biggest esports, content and lifestyle organisation, based in the Middle East, North Africa and South-East Asia.
Together the new organisation will look to build an authentic voice for the MENA region, establish itself as the #1 esports organisation in the world and give its players an international platform. Nigma Galaxy will look to become a household name for players of the region to be proud of, and with aspirations to become a global player it will also use existing resources from Galaxy Racer to expand further within Europe, South and North America, Southeast Asia and China.
For MENA and SEA fans, this merger is a major boost to the region and the potential future for aspiring players and recognition. 
We are thrilled to announce our merger with Galaxy Racer. Galaxy Racer has a brilliant understanding of the entertainment business and together we share a mutual passion for supporting and nurturing talent within the MENA region. There is also a lot of natural synergy between our brands with Nigma meaning "star" in Arabic. Before this merger, Nigma was a single star. By becoming Nigma Galaxy, we will have a Galaxy full of stars.
–Mohammed Morad, manager and co-founder of Team Nigma
The Nigma roster will operate as a standalone entity with its own budget, brand, direction, and identity and will retain the current Team Nigma colors. The only change will be to the name, and for fans who purchased items from the first merch line last year, they will receive some free merch when the first drop with the new name launches. 
Team Nigma will not be competing at TI10 this year, having failed to secure enough points during the DPC 2020-21 season for an invite and taking third place in the regional qualifiers. The new DPC season is expected to begin in November 2021.