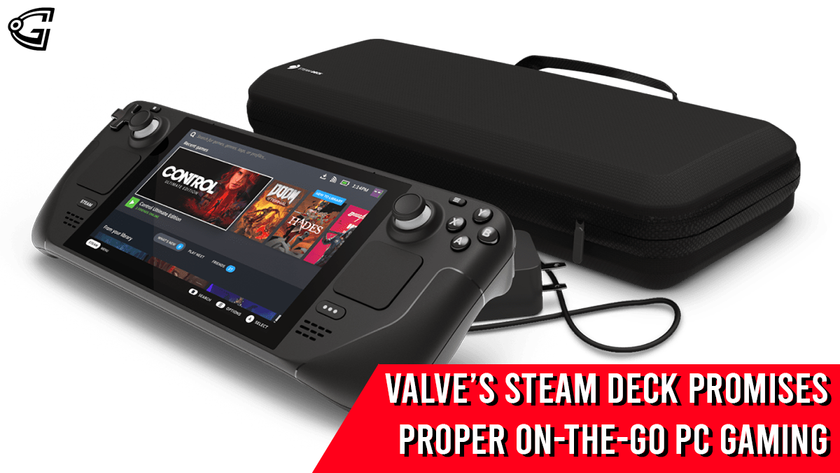 Valve's Steam Deck aims to bring Switch-like playability to PC gamers
It runs SteamOS and is compatible with virtually all games in the Steam library
On other news, Valve has just announced their own take on a portable console. It is called the Steam Deck, and it is designed in a very familiar form factor that many will recognize (*coughSwitchcough*). The console PC will be available by the holiday season at the end of the year.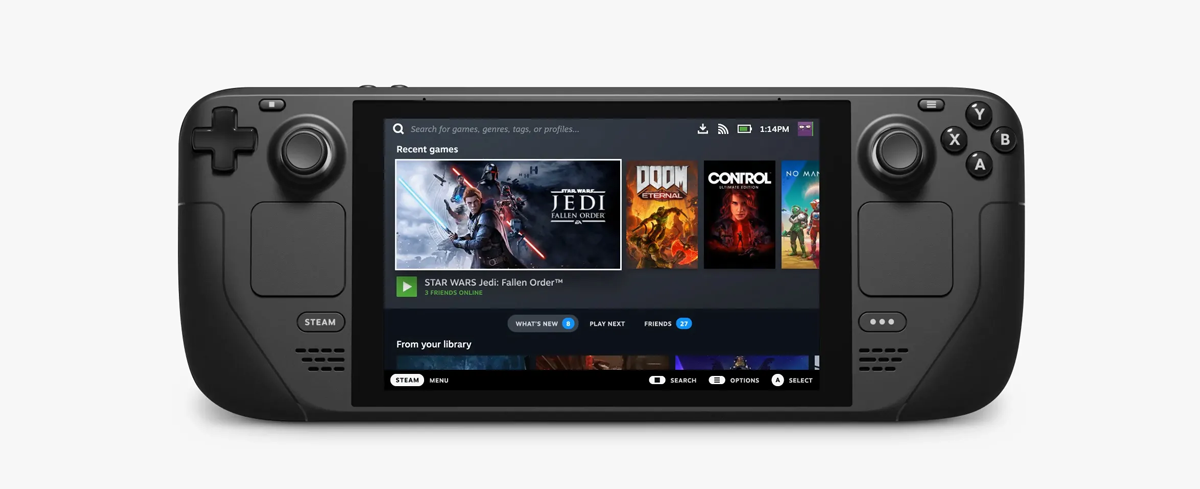 Outwardly, the Steam Deck does resemble the console from Nintendo. There are some noticeable differences between the two. For one, the Steam Deck is a full-blown PC. The specs for it is quite respectable for something that small:
---
Processor: AMD APU (custom design) – 4 cores/8 threads, 2.4-3.5GHz
GPU: AMD rDNA2 compute units – 8 cores 1.0-1.6GHz
Storage: 64 GB eMMC (PCIe Gen 2 x1) / 256 GB NVMe SSD (PCIe Gen 3 x4) / 512 GB high-speed NVMe SSD (PCIe Gen 3 x4 [All models include high-speed microSD card slot]
Display: 7-inch LCD with 1280 x 800pixels resolution (16:10 aspect ratio), 400 nits brightness
Controls:  Integrated controller with analogue sticks and capacitive touch surfaces
Radio: Bluetooth 5.0 & Dualband WiFi 802.11ac
Power: 40WHr battery (2-8 hours of gameplay)
Weight:   Approx. 669 grams
---
The console will come with SteamOS installed, a custom Linux-based operating system that Valve have created previously. The OS will use Valve's compatibility layer called Proton to play games designed for the Windows platform. Major games like CSGO and DotA 2 will be playable on the Stream Deck.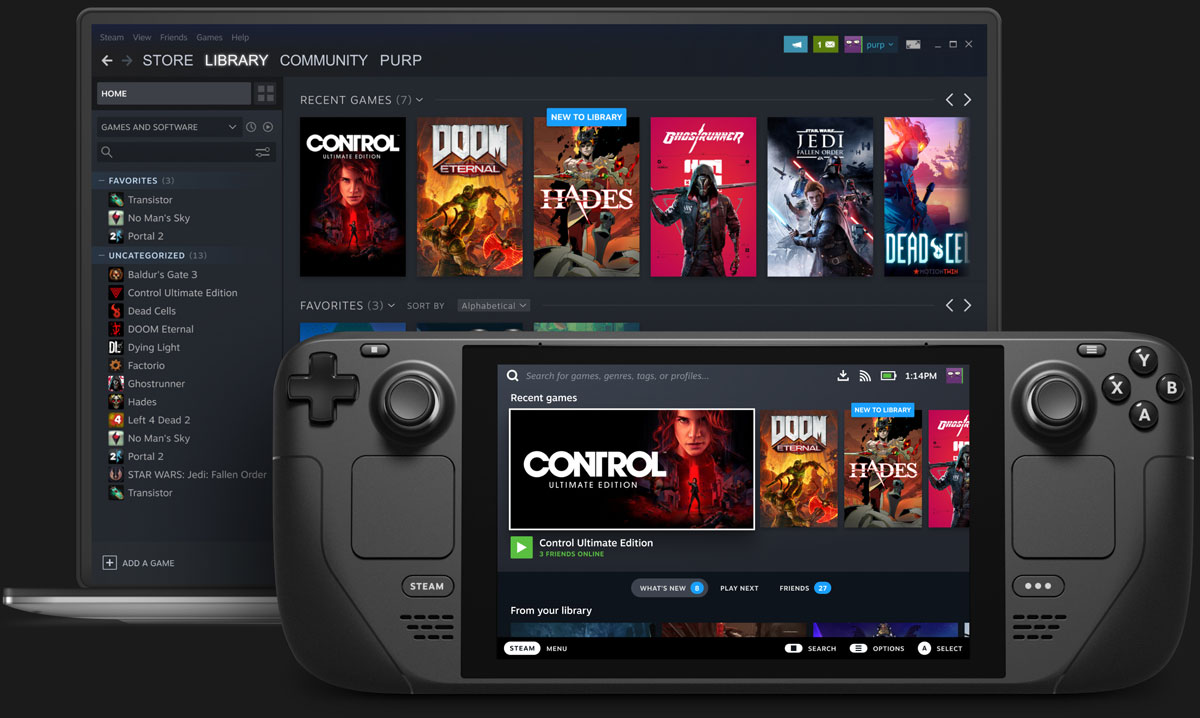 Of course, as this is a full PC, users can just install Windows 10 and be done with it. This allows other games on other games store like Epic and Battle.net be playable. Games like Apex Legends, Destiny 2, PUBG and Fortnite can be played with little to no problem.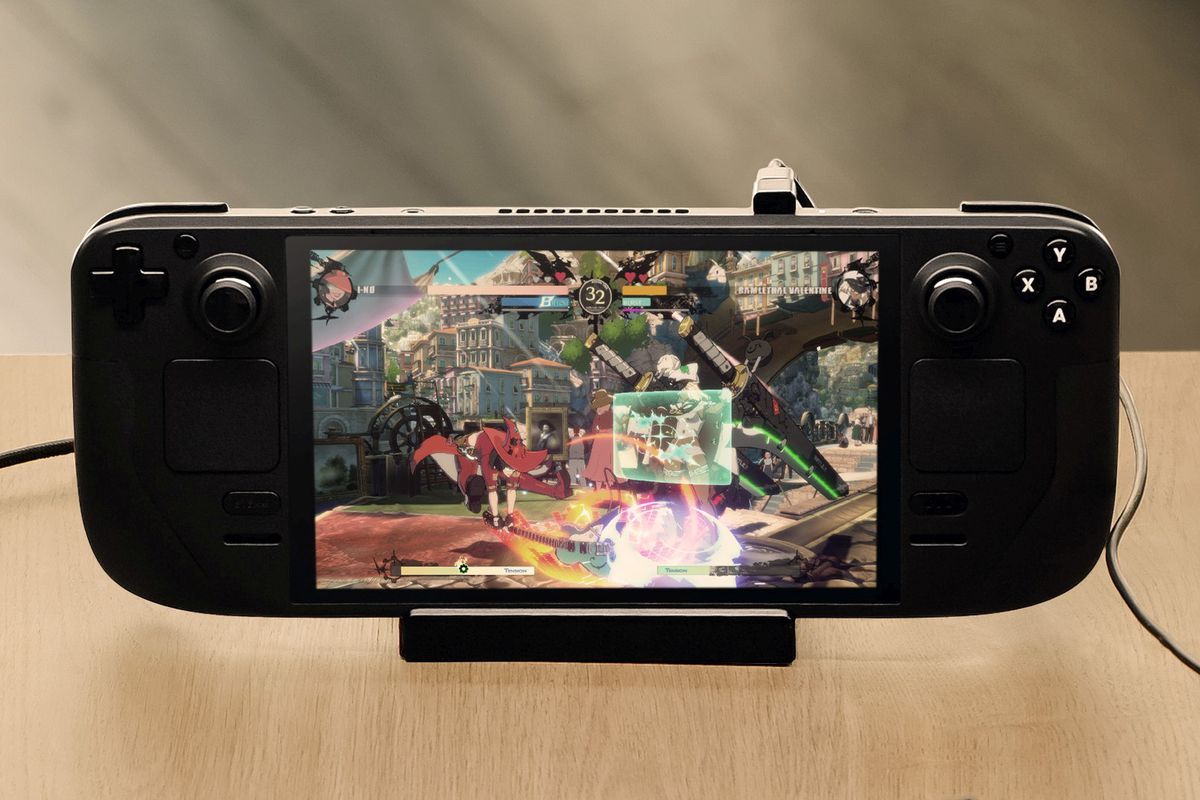 The Steam Deck will be heavy in the hands though so long gaming sessions may be a problem. Valve did say that a dock option will be available in the future, and users can use their existing USB C dock to connect to a monitor and keyboard/mouse for a desktop gaming experience.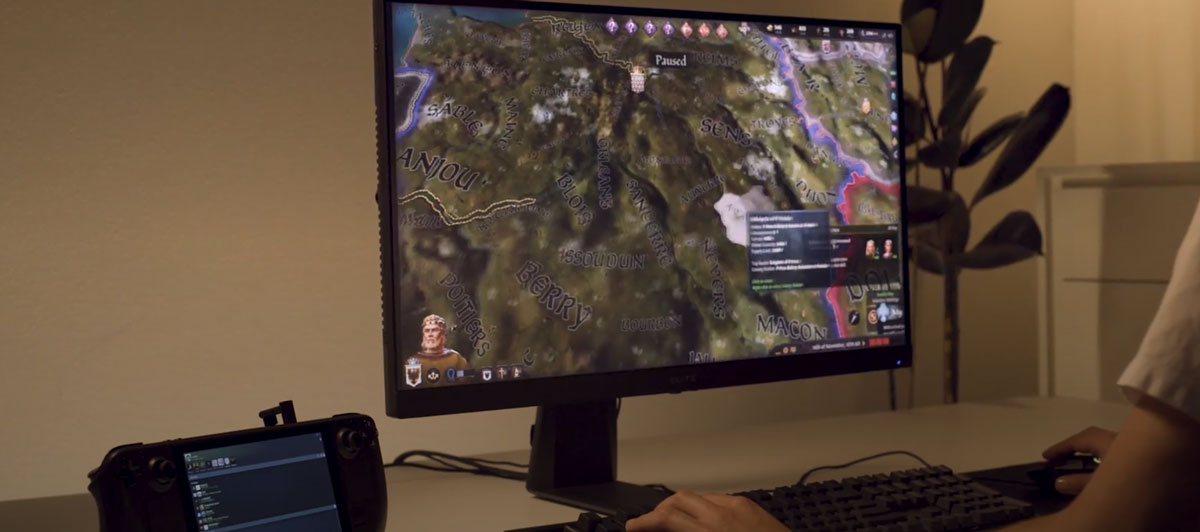 The pricing of the Steam Deck will start at $399 for the 64GB version, and goes all the way to $649 for the 512GB version. Preorders can be made at the Steam Deck's page at the Steam store.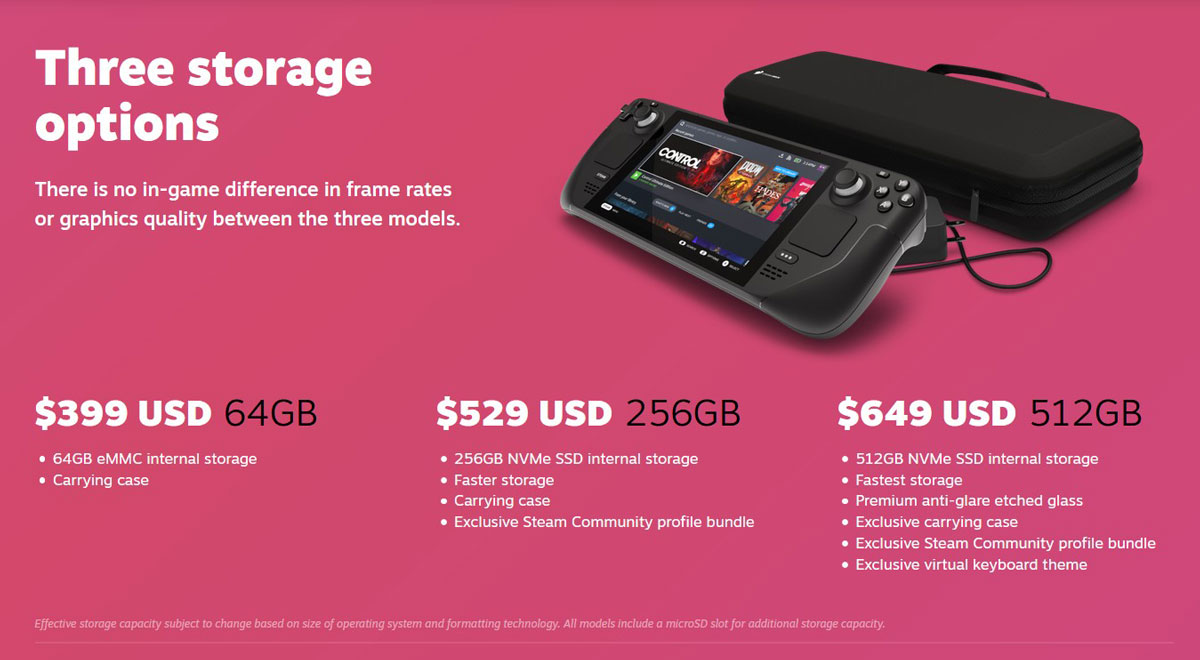 This is not the first company to come out with a Switch-like form factor for their gaming consoles. Companies like GPD with their Win 3 and Neo from Aya are some of the many jumping onto the bandwagon. Still, it would be interesting to see if this will take off, and if can be part of an esports professional gaming circuit or tournament.