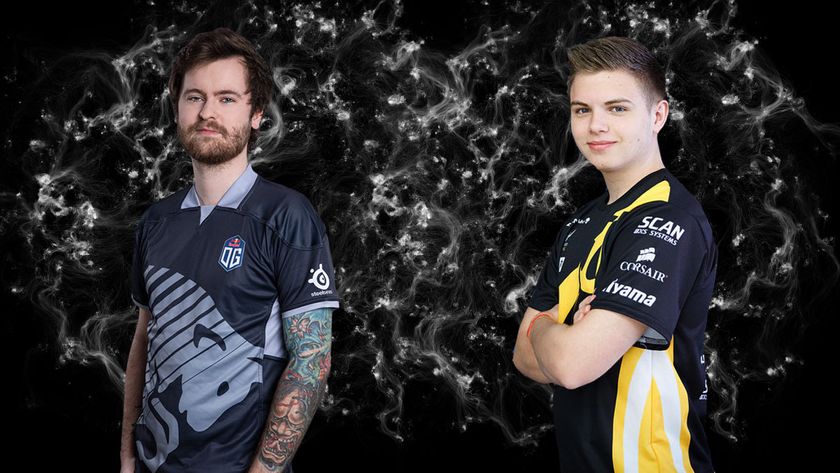 Multiple players are leaving CS:GO for other pastures
Markus "Kjaerbye" Kjærbye and Nathan "NBK-" Schmitt  will be leaving the CS:GO world.
Two big names in the CS:GO world have announced that they are moving on to other pastures. Markus "Kjaerbye" Kjærbye and Nathan "NBK" Schmitt have announced that they are leaving competitive CS:GO to either retire or to join a new game.
After seven years in the competitive scene, Markus has announced that he is retiring from competitive CS:GO. The Danish rifler specialist has played with big titles He cites lack of motivation to compete at the highest level.
He leaves his illustrious career, where he has been part of big-name teams such as Astralis, North, and FaZe Clan. He was with

Astralis the longest – nearly two years. He first started playing CS:GO with NO SIR! From Denmark way back in 2014.
He has received the ELEAGUE Major: Atlanta 2017 MVP award, becoming the youngest MAJOR MVP award winner at only 18 years old back then. During his time playing CS:GO, HLTV.org consecutively voted him as the best player from across 2016-17 (16th best in 2016 & 15th best in 2017)
Another player leaving the CSGO world is Nathan Schmitt , nicknamed  "NBK". Instead of retiring, he is moving to play VALORANT. He will not be going far – he will be joining the OG VALORANT roster.  
NBK has been playing with [team] 37951[/team] for the past 2 years and have been part of the rosters of teams such as G2 Esports and Team Vitality. The French esports player has won numerous titles and tournaments, with 52 trophies during his competitive history. Out of the 52, two are Major titles during his time with LDLC and EnVvUs.
OG recently signed the Monkey Business team about 5 months ago  as part of their entry into VALORANT, but the team has yet to deliver any meaningful wins thus far. It is hoped that with NBK-'s movement to the VALORANT squad, the team can make their mark in the game scene, as well as propel the OG name in another esport title.