Dendi: "It's hard to play with the new roster for many reasons"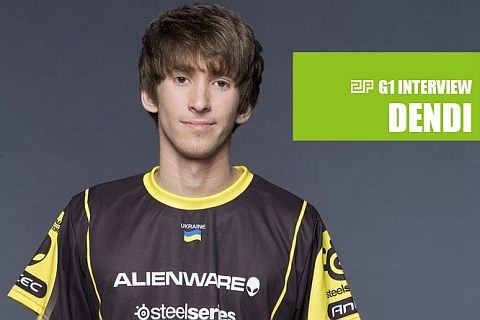 G-1 recently caught up with Dendi, the famous Na`Vi player, to talk about his team's preparation for the G-1 League. Dendi also mentioned how his team has some problems of late, communicating and spilled his secret food offering strat.
Recently Na'Vi had changed its roster and initially you guys won 8 games in a row, but after that the road has been a bit bumpy, none the less you guys won the Joindota Masters last weekend. How has the boot camp been going on for EMS and upcoming G1-League?

Of course it's really hard to play with new roster for many reasons. We need time to play together which will make us a better team. I hope for the best and going to work hard on our goals. The boot camp is going ok we are playing, eating, resting and having fun. I have noticed some progress. But we need much more time and quite a bit of practice together as a team.

[...]

Dendi vs Ferrari_430 is one of the famous matchups in China and many Chinese fans would love to see you go up against him one more time, so this time around whom do you think will win?

You can't lose or win in mid lane in nowadays in Dota2. Everything depends on your line up and team strategies. But you can always do good or bad with your task. I think that people should praise the teams and not the players. Team who work better together, their players will be ahead. You can't doubt the fact that all top teams have skilled players.

[...]

It is well known among the community that you are quite trollish in nature. Which other team member of yours do you think is a better troll than you?

I am a friendly guy not a troll. XBOCT: biggest troll ever.