Dreamhack returns this summer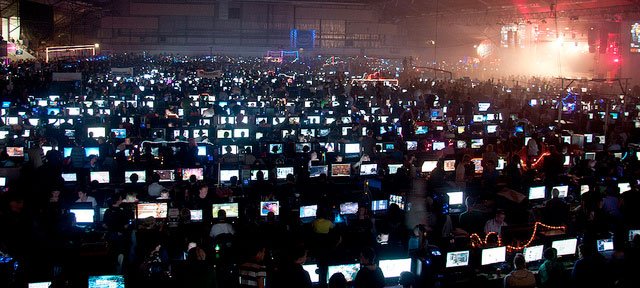 Dreamhack announces some of the official tournaments being part of their Summer edition, June 15-18. Amongst them are StarCraft 2, Dota 2 and League of Legends. This time around the prize purse for Dota 2 is 50% higher than last time, landing at approximately €34,000.

Dreamhack is the world's largest computer festival and also a front runner in the European eSports announces the disciplines for Dreamhack Summer. The festival, taking place June 15-18, will feature StarCraft 2, Dota 2, Counter Strike: Global Offensive, Street Fighter, League of Legends aswell as Heroes of Newerth.

No sponsors are attached to the Summer tournament as of yet, except for StarCraft 2.
 
DREAMHACK SUMMER 2013
Game
Prize purse
Dota 2
300,000 SEK (~€34,000)
StarCraft 2
175,000 SEK (~€20,000)
CS: GO
200,000 SEK (~€23,000)
Street Fighter
50,000 SEK (~€5,700)
League of Legends
TBA
Heroes of Newerth
TBA


On top of that, there is also the Esport-SM (Swedish Championship) entailing StarCraft 2, Street Fighter, FIFA13 and CS:Go. There is also Dreamhack Open happening for StarCraft 2 during April 26-27 aswell as Dreamhack Invitational currently ongoing for Dota 2. 


More information: Dreamhack