Scarlett joins Team Acer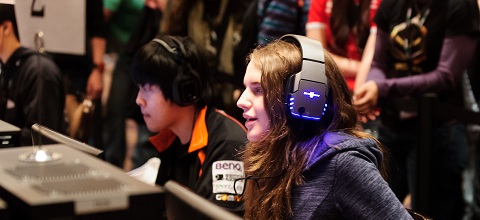 Ex-Eclypsia zerg Sasha "Scarlett" Hostyn finds home in Team Acer after being a free agent for two months. Scarlett, who made a name of herself during IPL 4, will play alongside players such as Nerchio, Bly and DarkHydra.
After defeating Terious, Ddoro and DeMuslim in the open bracket of IPL 4, Scarlett quickly acquired a large fan base and just one week after tournament's completion, on April 16th, she was picked up by Eclypsia. A month later, she left her former team along with Artist and Desrow and as of today, she is among the members of Team Acer.
Scarlett Wrote:
After DarkHydra joined Acer and Osho retired, management was beginning to worry that the Zerg presence on the team was becoming much too low to compete in teamleagues. Nerchio recommended me to fill the gap and so here we are! Hello to all my new teammates and I look forward to playing alongside you!
Team Acer roster
Nerchio
Scarlett
Bly
Paranoid
Mondragon
DarkHydra
Source:
Team Acer