DK and WE in G-League Grand Finals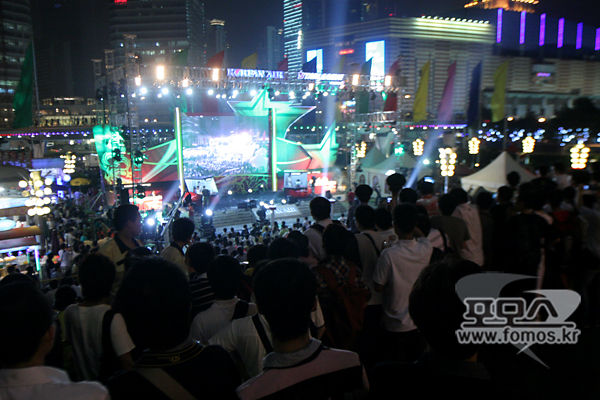 Venue for this year's Grand Finals
The second season of the infamous G-League 2011 pit the best teams of China against each other with qualifiers hosted throughout the entire nation. After the playoffs in early October (see), two finalists have emerged - DK and World Elite. The two teams will now play for 150,000 RMB ($23,500).


Grand Finals

DK
WE

xB
Sylar

Burning
YaoDao

Yueru
Li

LongDD
Fnty

Zippo
xiao8

Gosubet

Arguably the underdogs of this competition, WE will most certainly have to bring their 'A-game' if they are to stand a chance against DK's current form. Managed by veterans 2009 and 820 and with xiao8 as a stand-in for retired mofi, one can only look forward to what they will pull off come Sunday.

The grand finals will be a best of five affair this Sunday, 16th of October, starting at 10:00 CET and held offline at the Oriental Pearl Tower. Surely, both teams will not be contented with settling for second place.
| | |
| --- | --- |
| Placing | Prize |
| First Place | 150,000 RMB ($23,500) |
| Second Place | 10,000 RMB ($1,500) |
| Third Place | 10,000 RMB ($1,500) |
| Fourth Place | 10,000 RMB ($1,500) |
Links
gleague.gamefy.cn
- Tournament Homepage
gamefy.cn
- Stream via sina.tv