Estimation: 1.8 million sold SC2 copies on day one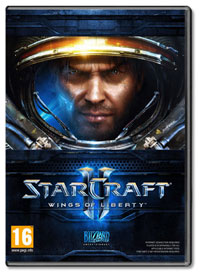 VGCharts.com estimates that StarCraft II: Wings of Liberty has sold in 1.8 million copies only on day one worldwide, excluding Korea.
This puts StarCraft 2: Wings of Liberty as the fastest-selling game of 2010 to date and one of the fastest-selling PC games of all time.
The Korean sales number remain untold at VGCharts, as the purchases are hard to accurately estimate. StarCraft 2 copies are said to be sold mainly via time cards, and the fact that all active World of WarCraft users will be able to play the game free of charge.
VGCharts further believe that 31% or 750,000 units were sold digitally via Battle.net.
World of WarCraft: Wrath of the Lich King, is the current record-holder for day 1 PC sales with a 2.8 million sales number.
Links
VGChartz.com
- Source