TheLittleOne: 'If I had to pick a race I would probably choose Terran.'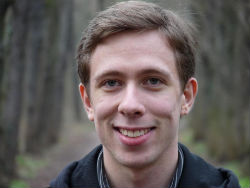 - "If I will be able to be succesful with random in the future, I'd love to stay random", states TheLittleOne at the beginning of the interview. "Time will tell if thats possible. If I had to pick one I would probably choose Terran."
Of course, BWCL do not forget to ask the German about the reasons behind his random play.
- "I choose random to get insight about the timings and strategies of both sides of every matchup. Also it is more fun to not just play 1 race."
- "I love that you can't really be cheesed as random, at least not if you opponent is not a complete gambler. Apart from that I think the best thing you can do as random is play standard openings. As you already have the advantage that you opponent can't pick matchup specific buildorders until he scouts you."
The course of the conversation then makes a turn towards the eSports' future in Europe and the comparison between the Korean and the foreign scenes to which TheLittleOne gives a very realistic and accurate evaluation. However, he goes a bit pessimistic about some details.
- "I don't think that eSports here will be as big as in Korea in the near future. But I am sure that in the next couple of years we will see it to become more and more professional in Europe and America. What I would really like to see is a kind of Kespa or FiFa for that matter that we implement in Europe. Some kind of organization that leads E-sport in the right direction."
- "There is a direct relationship between time passing and money being put in eSports. Prize pools will increase, sponsors are going to commit more finances into Pro-teams and Tournaments. But I don't think we will be able to watch eSports on big TV channels in the next few years. That will still take more time. However Internet streams are a perfect platform for eSports anyways."
Follow the link below to read the full interview with TheLittleOne.
Links
BWCL.de
- Whole interview