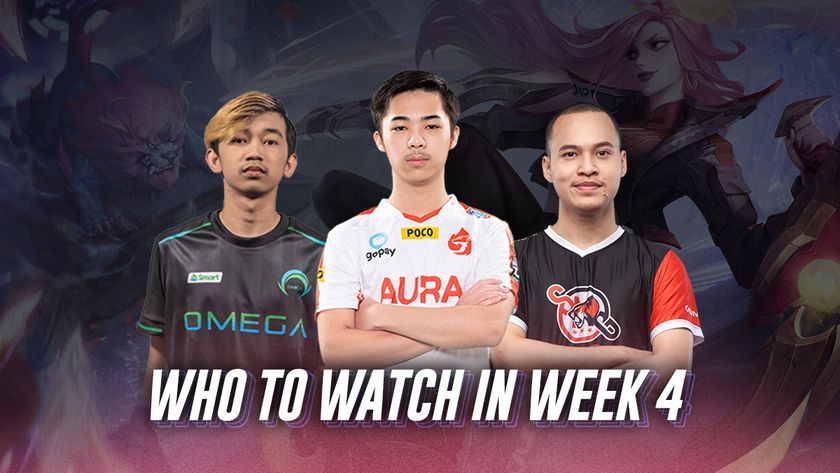 A weekend of opportunity approaches in the MPL
It is that time of the week again where we take a look at some of the best action from what is sure to be a stellar weekend for MPL PH, ID, and MY.
For three weeks now, teams in Malaysia, the Philippines, and Indonesia have been fighting through the initial aspects of their respective Mobile Legends Professional League Season 9 tournaments. For some, it has been a harsh awakening as they struggle to find form, while other teams flourish and go from strength to strength. This weekend will be no different, as the fourth weekend of the Regular Season kicks off, taking us into the midway point – and leading us through to the downhill journey to playoffs. With all the action, it can be hard to keep up, but we have some pointers for which teams to be on the lookout for.
Smart Omega's chance
Back in MPL PH Season 8, Smart Omega Esports found themselves dealt a heavy blow before the event kicked off, which resulted in their first two weeks ending without a win under their belts – this after having just won MSC 2021. However, Week 3 is where the team begun to slowly turn things around, albeit not as swiftly as they would have liked. Fast forward to Season 9, although this time there were no underlying factors involved in the team's initial lack of form – but after Week 3, they seem to have solved whatever the problems might have been.
Week 4 is going to be the ultimate testing ground for Smart Omega, as they face two "grudge" matchups – one against Bren Esports and another against Blacklist International. While all three of these teams are finding it tough to get their Season 9 started, Omega seems to be in the best spot to take over. There is absolutely no player on the squad that is not fantastic to watch – but we have to admit that Ch4knu in Week 3 was definitely a sight to behold.
Aura burns bright
In previous MPL Indonesia seasons, Aura Fire have really found a tough time finding their footing among some of the absolute best teams in the Mobile Legends: Bang Bang scene. However, the team have definitely been moving themselves up the ranks, and Season 9 seems to be the point at which they are finally ready to take their rightful spot among the top tier. After an initial loss to EVOS Legends in Week 1, Aura have been on fire, blazing a path through Bigetron Alpha, Alter Ego, and even the Season 8 victors, Onic Esports.
This weekend will see Aura facing off against Geek Fam, which should realistically be a free win, considering their struggles, and RRQ Hoshi – a series that we will be keeping a close eye on. While RRQ are certainly one of the most feared teams in Indonesia, Season 9 (and the M3 World Championships) has shown that they can definitely be stifled, and Aura will be looking to take them down.
Team SMG's pull away
MPL Malaysia Season 9 has been a wild ride so far, with one team remaining unbeaten in a full series after three weeks of action. However, the team in question, HomeBois, are nowhere close to the point tally of Team SMG, due to the 8-point penalty received prior to the start of the Regular Season. With that in mind, we have to look at the possibility of SMG quickly pulling away at the top of Group A, leaving HB in their dust. While the Season 8 victors have only played four series so far, one of which was a loss to HB, the team currently sit atop their group, a single point ahead of their next challengers – but with that vital game in hand at the moment.
Over the upcoming Week 4, SMG will be in two rematches from earlier in the season, facing both Orange Esports, who they defeated in the very first series of MPL MY Season 9 – and HB, which will be crucial if SMG want to take the top spot in their group. It will be interesting to see if HB can take down the reigning champions, or if Team SMG can take their revenge and move even further ahead.
---
The Mobile Legends Professional League Season 9 Week 4 action kicks off on Friday, March 11 for Malaysia, Philippines, and Indonesia, with every team hoping to grab some much-needed points as we head through into the mid-point of the Regular Season. From then on, it is a four-week downhill journey through to playoffs, and everyone will be hoping that their early points will carry them through. For some, Week 4 is crucial to find their footing, while others are just hoping to survive the onslaught.