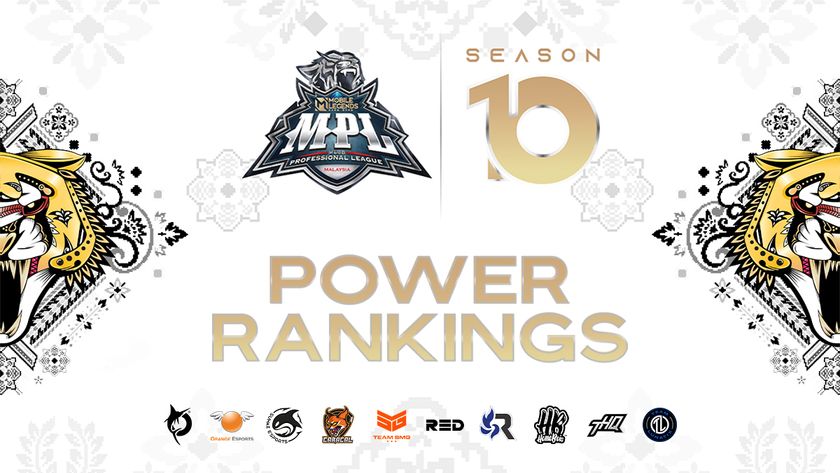 MPL MY Season 10: The power rankings
With only one day remaining until the tenth season of the Mobile Legends Professional League in Malaysia kicks off, we look at the power rankings of those involved.
When it comes to Mobile Legends: Bang Bang, Malaysia is often eclipsed by teams from the Philippines and Indonesia, but that does not mean that their teams and players are not world class. MY's teams have just as much talent and are merely awaiting their chance to stand in the spotlight as they knock the others down from their podium. In just over a day, the Mobile Legends Professional League in Malaysia will kick off with its tenth iteration, as the ten teams go in search of the championship trophy, and a possible chance of qualifying to the M4 World Championships. With this in mind, we take a look at our power rankings for the ten teams and who has the best chance of claiming the title.
The bottom runners
It is never easy to classify any teams in the bottom spots of a power ranking, especially when it comes to MLBB, where anything can happen as the young talent rises up. In MPL MY Season 9 we witnessed the likes of Team Caracal proving that they were worthy challengers with their fantastic lineup and playstyle, which means that they avoid the bottom rung of the ladder for Season 10. This season we have one outright new team, in the form of Team Lunatix – a team formerly known as Team Lemah. While this team may prove to be brilliant, especially after knocking out Geek Fam in the qualifiers, there is just too much we do not yet know to push them up in our rankings.
Joining Lunatix low down in our power rankings is HomeBois, a team which seemed to be on the right track last season but fell hard and fast when it came to playoffs. With that said, this team were handed an eight-point penalty in Season 9, and it may have caused some problems. We are expecting them to definitely move up, but that remains to be seen. For Team Caracal, they proved that they are worthy challengers, especially after making a daring run through the lower bracket in Season 9, which ended them with fourth place, coming from the qualifiers. However, with a full roster change, Caracal now need to prove themselves again, leaving them low on our rankings, unfortunately.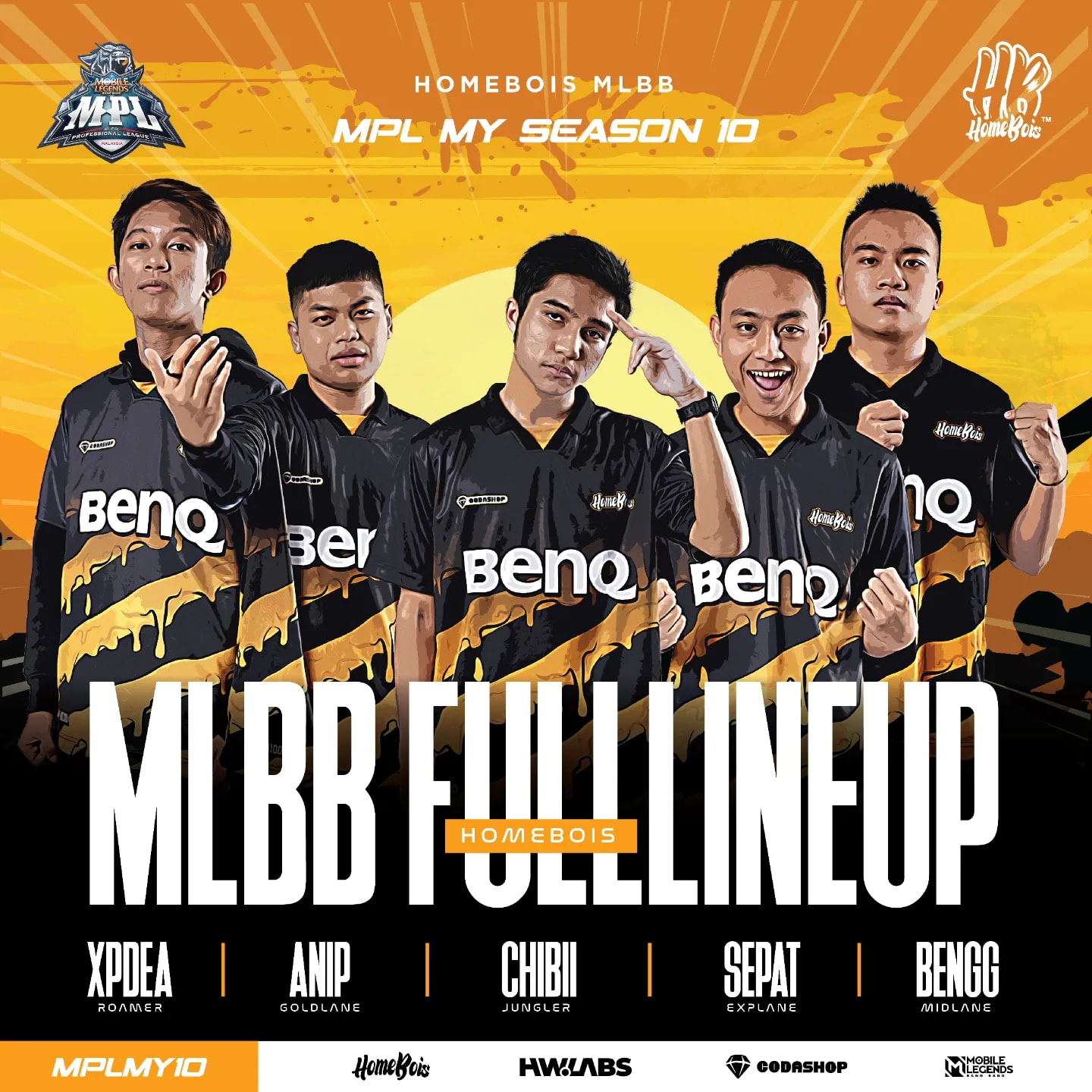 Middle of the pack
Much like the teams before, it is rather tough to split the teams in MY into rankings, as they all have performed amazingly in previous seasons. With that said, Team HAQ will be our next choice in the rankings. For those that are unaware, HAQ are the remnants of the Orange Esports roster that was recently dropped who managed to battle through the qualifiers and find themselves back MPL MY. The twin combination of Minn and Mann alongside Valenz was spectacular in Season 9, and while Valenz remained on Orange, the twins are set to make a name for themselves once again.
RED Esports are next up on our list, another team that secured a rather fantastic run in the Season 9 meta. While the team have brought in two new players, and seemingly benched one of their star players, "Mom", they are still fielding one of the best rookie jungler lane players we have seen in some time, Zaed. There is a very high chance that RED could skip up even higher this season, but that remains to be seen.
The next two spots are extremely hard to fill in the rankings, but they have to go to both Orange Esports and Suhaz Esports. For Suhaz, they seem to be so close to returning to the podium, but just don't have that last bit of push to get them there. We could see a change coming, but Season 10 has a lot of challengers chomping at the bit to make their mark. Finally for the middle of the pack, we have to add the Season 9 runner up, Orange Esports. Orange may have made a fantastic run through Season 9, making it all the way into the grand finals with a team that were fantastic. However, with Orange dropping that roster and bringing in a new one under their organisation, we have to leave them hanging on near the border of the podium.
The podium
For the top three spots we have three teams that can be hit or miss sometimes, but certainly always look promising when it comes down to it. First off we have RSG MY, who may have seen a few players go inactive, but ended up brining in some brilliant replacements. With LinkEzaa and Leixia joining the roster, RSG could look to follow in the PH brethren's footsteps and dominate.
Team SMG are our second place in the rankings, with a team that comes with a massive surprise in the form of ex-Onic PH and Execration player, Hatred. The inclusion of Hatred in the middle lane will see ZAIMSEMPOI switch to the roaming role, as the team looks to make up for an extremely poor Season 9.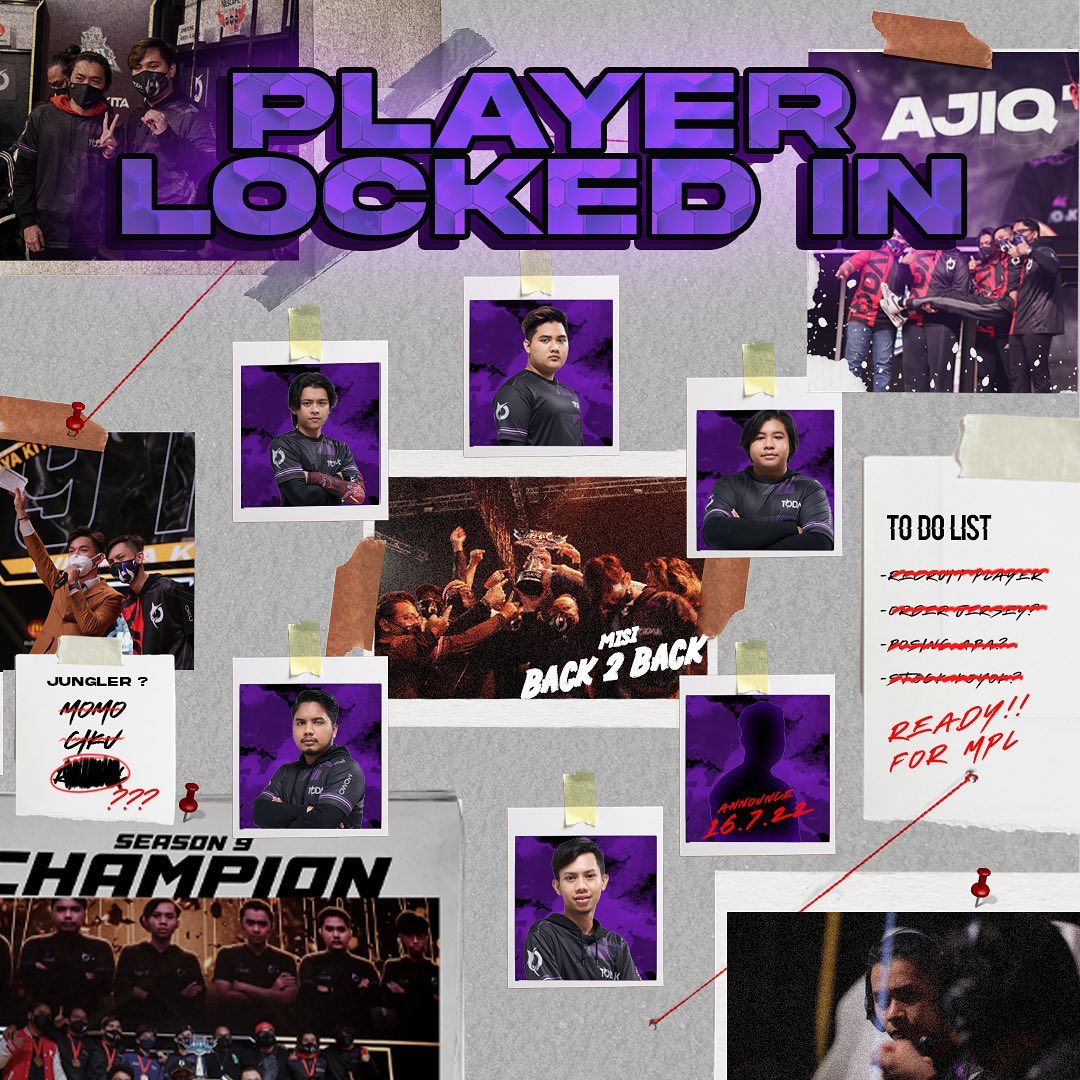 Last, but actually first in our rankings is none other than the MPL MY Season 9 champions, TODAK. To have a roster where you can possibly bench your star gold lane player, "Momo" and push your amazing jungler, "Ciku" into that role, is epic and TODAK will be looking to take another MY championship for themselves.
---
Our full list of power rankings in descending order is:
10: Team Lunatix
9: HomeBois
8: Team Caracal
7: Team HAQ
6: RED Esports
5: Suhaz Esports
4: Orange Esports
3: RSG MY
2: Team SMG
1: TODAK
Whether or not TODAK can take a back-to-back victory for themselves remains to be seen, but on paper they have one of the best teams in Malaysia. MPL MY Season 10 kicks off on Friday, August 5th, with a host of epic series over the coming weekend. We are excited to see whether or not these teams will be able to move up in the rankings or if they will stumble and fall.