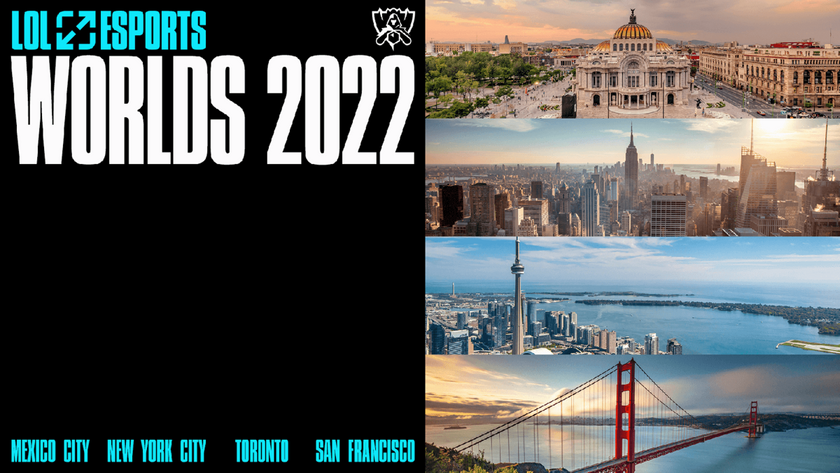 When will the Worlds 2022 play-in and group stage draw begin?
Image credit: LoL Esports
We're just days away from the Worlds 2022 play-in and group stage draw.
The League of Legends World Championship is soon upon us with its official start date on September 29 until November 5. However, we can't officially kickstart Worlds 2022 without knowing the Worlds draw that will be happening once all the regional leagues are done. This is to determine how the 24 teams from all around the world will be sorted into their respective groups during the play-in as well as the group stage.
The Worlds 2022 draw will take place right after the LCS Championship finals on Sunday, September 11. As it stands, only the LEC, the LCS, and TCL have yet to confirm which teams will be making their way to the World Championship. Thankfully, the grand finals for all three regional playoffs will be happening this weekend, thus confirming the 24 teams that will be participating in Worlds 2022.
The TCL Summer Split grand finals are between Fenerbache Esports and Istanbul Wildcats whereas, for both the LEC and LCS, it's still a three-way battle to determine which team ends up where during Worlds 2022. For the LEC, MAD Lions has already confirmed their slot in the play-in stage with three others up for grabs in the group stage. This is between Fnatic, Rogue, and G2 Esports. As for the LCS, it is still up in the air on who will take it between Cloud9, 100 Thieves, and Evil Geniuses.
The Worlds 2022 play-in stage draw will be happening first, which will include the champions from the minor regions as well as the lowest-placing teams from the major regions. These 12 teams will be drawn into three groups of four before being sorted into two groups of six. The Worlds 2022 group stage draw will take place immediately after the play-in stage draw.
This will focus on the main 12 teams who have made it to the group stage, which usually features four groups consisting of four teams each. Champions from the four major regions (China, South Korea, North America, and Europe) cannot be placed into the same group as one another whilst no two teams from the same region can be grouped. Traditionally, the Worlds 2022 group stage draw will have three teams drawn into a group with one slot left in each group for the qualified teams from the play-in stage.
Don't forget to catch the Worlds 2022 live draw the moment the LCS Championship finals finish on September 11.