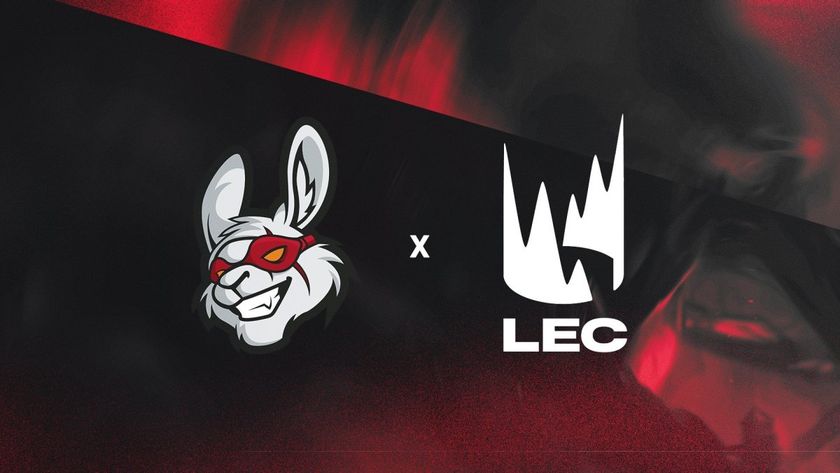 Misfits Gaming sells its LEC slot to Team Heretics, will also leave competitive League of Legends
An end of an era for Misfits Gaming.
It's official. Misfits Gaming will be leaving the LEC after spending six glorious years in the premier division. They will be selling their slot to Team Heretics from the Spanish LVP Superliga. As things stand, Misfits will still be finalising their LEC Summer Split campaign until the end of the 2022 season. News of the franchise slot acquisition came a couple of days ago when rumours started swirling of Misfits looking for another team to buy over their spot in the LEC.
Unfortunately, they're not stopping there. With Misfits due to leave the LEC next season, they will also be pulling Misfits Premier from the LFL, thus ending the organisation's run in Europe. However, the org will still be keeping its teams, the Florida Mayhem in the Overwatch League (OWL) as well as the Florida Mutineers in the Call of Duty League (CDL).
Misfits will become just the second organisation to sell a spot in the league with FC Schalke 04 when they sold their slot to Team BDS midway through last year's summer split. While the actual price for buying over Misfits' slot in the LEC has yet to be confirmed, Upcomer has reported that it could be between US$40-50 million.
Misfits' mission has always centred on building iconic and inclusive brands that empower our community to embrace whatever makes them unique. We have partnered with a diverse, innovative roster of creators who have visions to do so much more than stream and compete. Our role as Misfits Gaming Group is to use our creative, strategic and financial resources to help our talent bring their ideas and dreams to life. TubNet is the first of what we expect will be a large number of creator-driven programs and businesses that operate under the Misfits umbrella in the years ahead.  It's bittersweet to know that our mission to diversify means that we cannot be in all places at once and we're sad to say so long to the loving camaraderie and competitiveness of the LEC, but we did not make this decision lightly and ran an exhaustive process vetting numerous interested offer parties and came to the decision that Team Heretics was the right selection to continue on as responsible stewards of the League.

Ben Spoont, co-founder and CEO of Misfits Gaming Group.
Starting in the EU CS League first, Misfits managed to gain promotion to the then EU LCS league in 2017. Back then, they fielded a star-studded lineup that included Team Vitality's toplaner Barney "Alphari" Morris, Team Liquid's AD carry Steven "Hans sama" Liv, as well as Immortals' support Dong-Geun "IgNar" Lee and midlaner Tristan "PowerOfEvil" Schrage. This team also brought Misfits the most success with a second-place finish during the EU LCS Summer Split and a fourth-place finish in the Spring. They concluded their season with a first-round exit in the playoffs of Worlds 2017. The team will mostly be remembered for their thrilling five-game series against the then SK Telekom T1.
Sadly, that was the peak of Misfits' reign in the LEC as every year after 2017 saw the team finish in the bottom half of the league. Constant roster changes, reshuffles, and revamps did not do the squad any justice as they failed to find a suitable playstyle that could carry the team forward. While the team did perform way above their expectations during this year's Spring Split with a fourth-place finish after losing to G2 Esports, it hasn't been enough as they are currently struggling in the Summer Split.
In a series of tweets following their departure announcement, Misfits has gone on to say that their team is still under contract until the conclusion of the 2022 season and that it is up to Team Heretics on whether they would want to pick up the team for next year. Heretics will also have no control over the roster, staff, and organisation until the season ends. Misfits also go on to say that as of right now, they will be fully focused on finishing the year strong.