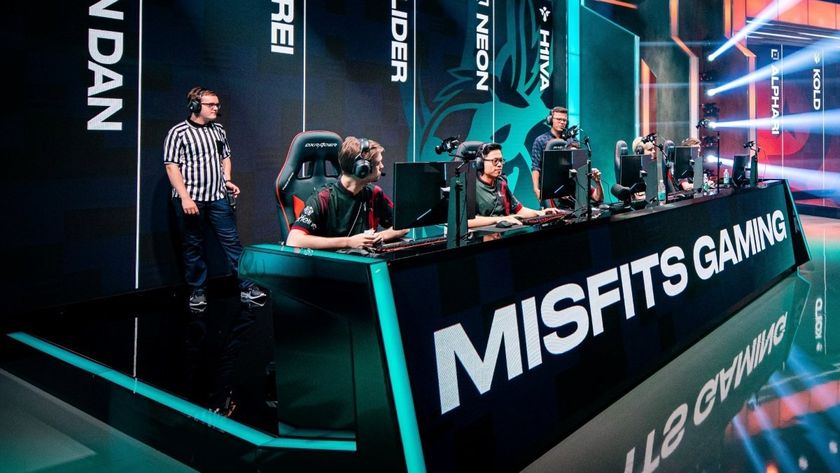 Misfits Gaming will allegedly be leaving the LEC next season; new franchise to be announced soon
The LEC will be getting a fresh new face for next season.
Having been a part of the LEC since its inception, Misfits Gaming will allegedly be leaving the premier EU region with the new owner for their slot expected to be announced tomorrow. The news was first announced on Twitter by a user @i_Eros_, who goes on to say that several teams have been mentioned for picking up the slot, which includes the likes of Karmine Corp of the LFL and Team Heretics of the LVP Superliga.
However, according to the Upcomer's Brieuc Seeger on Twitter, Misfits appear to be "in negotiations" about selling off their slot in the LEC. He goes on to say that KC are not in the running and neither is KOI, who is also in the LVP Superliga. Fans of the Blue Wall will be disappointed to hear that their team will not be making their debut in the LEC. KC has become one of the fastest-rising teams in the EU for League of Legends, which was also helped by the acquisition of Martin "Rekkles" Larsson.
With Misfits leaving the LEC, this marks an end to a six-year run in the franchise league. Misfits have been one of the more well-known organisations in the EU region, despite its ties back to North America. In their first official season in the LEC (then known as the EU LCS), Misfits managed to perform well enough in the spring and summer splits to capture the EU's second slot in Worlds 2017. Misfits even managed to make it to the quarterfinals of the playoff stage where they took T1 to all five games.
Unfortunately, ever since their maiden year in the LEC, it has never quite worked out for the team. In the years after Worlds 2017, Misfits missed out on Worlds in the EU LCS Regional Finals and could not get out of the bottom four on three other occasions.